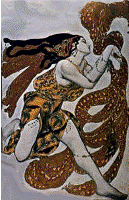 Write With clarity—write with clarity Services
Are you writing or publishing a creative or expository prose work or an electronic document for private, in-house, or public distribution? Need writing, document preparation, or pre-production help? Then you should explore what Clarity Services can do for you.
Discover what Clarity Services can do for you
how clarity services helps
Clarity Services offers a variety of quality writing and pre-production documentation services that will take you from inception up to publication or almost anywhere you like in between.
If you have a business, technical, educational, engineering, academic, or scientific document to produce, Clarity Services can prepare any or all of it for you quickly and at reasonable cost—everything and anything from writing to layout to graphics to publication.

If you're a computer program developer, they can write your user manuals or online HELP, freeing you to focus on your expertise. They can base what they write on your software or on your pre-production documents if you have any; they can test your documentation against your pre-release software to confirm that what you or they write mirrors the software you plan to release.

If you're publishing interactive electronic documents in the form of web pages, HELP, or Adobe Reader, they can help you design, write, produce, and distribute your materials.

If you're an author of a fictional or creative work, they can take on the editing, document design, or production chores. If you're heading for publication, they can make it easier for you to concentrate on your writing, break into print, and overcome obstacles to success.
Customers Come First
Clarity Services clients come from all walks of life and all fields of endeavor. They ask for help with a wide variety of their documentation and publication needs. Every Clarity Services client is unique and is treated that way.
Clarity Services publishes a standard price list for standard kinds of work such as copy editing or proofreading.
If you have special requirements, send them your information and they'll develop a no-cost price quote especially for you.

They communicate with you by phone, fax, email, overnight carrier, or U.S. mail.

They work with you in ways that make you feel comfortable.
what is Clarity services?
Clarity Services is a division of Decision Consulting, Inc. Its sole mission is to deliver reasonably-priced, personalized, quality writing and pre-publication services for private individuals and organizations.
Clarity Services has provided topflight writing and documentation services to the public since 1987. It's staffed by computer-savvy, efficient, dedicated professionals who speak your language, whether it's highly technical or as simple as a pencil and a sheet of paper.
Find out more now
Clarity Services helps Electricka Staff produce Electricka's web site. It's right for Electricka... discover whether it's right for you, too.
Personally explore now what Clarity Services can do for you. Describe your project, ask questions, obtain a free estimate, or order services.
Visit the WritewithClarity.com web site: click here.
Good luck with your project!
---
---
This web site and its contents are copyrighted by Decision Consulting Incorporated (DCI). All rights reserved.
You may reproduce this page for your personal use or for non-commercial distribution. All copies must include this copyright statement.
—Additional copyright and trademark notices—
Exploring the Arts Foundation