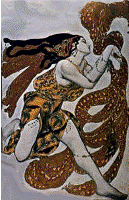 ETAF software products
ETAF offers an assortment of different types of arts-related software products. Here, you will discover what these products are and what they can do for you.
For more information about these products or to purchase, click the name of a product or its emblem.
Writing Right©
Writing Right is your personal writing assistant. It's a program you use while you write to make it easier to catch and correct all sorts of writing mistakes and to improve the style of what you write or edit.

Visit the Writing Right Product Description page to learn more: click here.
HY!

Help Yourself e

Books©
You may not know it yet, but you're on the cusp of a new way to read. HY! eBooks© is a unique series of software-based books that takes advantage of the possibilities offered by computers to enhance your reading experience, learning, and enjoyment.

HY! Help Yourself to Poe© is the first in this new series of electronic books developed by ETAF. It contains the complete short stories of Edgar Allen Poe. Take advantage of this opportunity. Be one of the first to get started with HY! eBooks today by reading HY! Help Yourself to Poe. Grow along with this new series as the eBooks library grows.

Visit the HY! Help Yourself Product Description page to learn more: click here.
about ETAF Software products
Electricka and ETAF are pleased to offer you these software products, which have been specifically developed with Electricka's visitors in mind. Electricka's software products are application programs for your home or laptop computer, eBook reader, or other device:
All are for and about the arts.
Many are aimed directly at art lovers.
Others are about Electricka, her muses, and her web site.
All are supported by ETAF.
All can be purchased and downloaded from or through Electricka's web site.
---
about No-Cost Downloads
ETAF also offers a selection of arts-related software and other kinds of software items at no cost. All of these items can be downloaded from Electricka's web site.
For information about no-cost downloads or to download a no-charge program, visit the page called No-Cost Downloads: click here.
---
About downloading
All ETAF app Products and No-Cost Software may be downloaded from this web site.
For information about downloading software from this web site, visit the page called About Downloads and Downloading: click here.
---
about new eTAF software Products & product announcements
New products are being added to Electricka's lineup of products. Return here periodically to see the latest and greatest product lines from ETAF.
—tip—

Want to be automatically notified about products?

Sign up for product announcements now at Electricka's Email Center. No one will contact you.
---
software product feedback
ETAF strives to improve existing products and to offer new products that fit the needs and wants of its visitors. Already own an Electricka product? Please let us know what you think of it.
Thanks!
---
about ETAF
For information about ETAF and who we are: click here.
---
---
This web site and its contents are copyrighted by Decision Consulting Incorporated (DCI). All rights reserved.
You may reproduce this page for your personal use or for non-commercial distribution. All copies must include this copyright statement.
—Additional copyright and trademark notices—