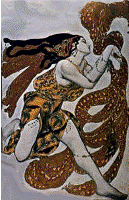 my vision
I, Electricka, Muse of the WorldWide Web©, envision a future golden age when computers and the Internet are fully at the service of the arts, a time when art and technology meet, match, and marry. May the arts flourish through this means!
My vision, my museum
My vision is as old as ancient Greece and as ultra-modern as today's date. It is as concrete as a 21st century sky rise and as virtual as a display of electronic text. In fact, my vision is my museum.
Surprised that I say that? Museums are supposed to be old, stodgy and stuffy places, but they don't have to be. Mine isn't! No way! Muses, museums, and my vision are connected like Siamese triplets.
How are my vision and museums and muses all connected? Find out at the page called About Muses & Museums: click here.
are you Now on electricka'
s

orientation tour?
You are now visiting a page on Electricka's Orientation Tour. If you're not taking the tour at this time, don't worry; you can take it whenever you like.

New tours start continuously. The place to pick up the next tour is at the page called Electricka Welcomes You To Her Web site: click here.

You can also look for Electricka's Orientation Tour on the ETAF menu at the top of most pages. Select the menu item called Welcome & Orientation Tour. The page called Electricka Welcomes You To Her Web site will open.
my partnership
Making this web site into a museum is a gigantic job, one that can't be done alone, even by me, so I've enlisted the aid of partners who understand my vision. They are:
Visitors like yourself—who value and support the arts, who fund the efforts of these agencies through their purchases and financial donations, and who actively participate in what happens at this site by sharing ideas and knowledge and by donating arts content, which we publish here.
Exploring the Arts Foundation (ETAF©)—an organization conceived for and dedicated to its operation.
Decision Consulting, Inc. (DCI)—creator of ETAF, contributor, and proud sponsor of this web site.
My partners and I want you to know that this web site is the outcome of a three-way partnership between these forces in the arts. Since this undertaking concerns my partners as much as it does me, I've asked my ETAF partners to explain the nature of our partnership in their own words.
I've also asked my ETAF partners to explain how together we're bringing the ancient idea of the museum up to date.
Subscribe to electricka'
s

newsletter

If you like what you've seen so far and want to keep in touch, sign up to receive Electricka's newsletter. You'll receive the "latest" on what's happening at this web site.
Subscribe to Electricka's newsletter. Visit Electricka's Email Center now: click here.
get in touch, Stay in touch
I believe I can better serve you if I hear from you often.
See how to contact me. Visit my page called About Contacting Us: click here.
Help the arts
Join the Partnership. See what you can do to to help. Visit Electricka's page called Help The Arts - Overview: click here.
Finish the tour
Just two more pages to go to finish my tour. Next, read about my theme music, a subject near and dear to my heart. I hope that you will find the story of my theme as exciting as I do.
To continue the tour, advance to the next page: click here.
This is Page 3 of the tour. If you want to take the tour from the beginning, click Page 1 below or click in the Feature Pages Box at the upper right corner of this page.
---
---
This web site and its contents are copyrighted by Decision Consulting Incorporated (DCI). All rights reserved.
You may reproduce this page for your personal use or for non-commercial distribution. All copies must include this copyright statement.
—Additional copyright and trademark notices—