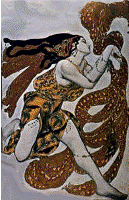 welcome to electricka'
s

theme products Shop

Hi! Electricka invites you to walk into her Online Theme Products Shop now. To enter, just click any red shopping bag at Electricka's web site or click one of the shopping bags at this page. Think your shopping bag as the doorway to Electricka's Online Store.
Enter Electricka'
s

online store. Walk in now!

Click The Shopping Bag To See Our
Complete Line Of Merchandise
Apparel

Men
Women
Kids

Drinkware

Bags
about electricka'
s

theme products

Electricka's themes are symbolic expressions of one or more of the arts-related ideas, images, or subjects treated at Electricka's web site. They convey the essence of what The Muses have to say about art, life, and the world.

Electricka's Theme Products are items you can buy for your personal use or for family members, friends, or associates that embody Electricka's themes. Electricka's sells her Theme Products at Electricka's Online Store.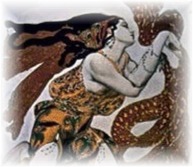 All theme products are decorated with tastefully designed words, mottos, and vibrant images taken from Electricka's web site. They are carefully crafted and made from quality materials, so they last.
Whether it's a T-shirt bearing pictures of Electricka's muses, an Electricka mug, a handbag, or one of the other products sold at the Shop, theme products make inspired statements about the arts. They remind you of what's important in your life.
But that's not all. When you give one of these products as a gift or show it off in public you make a statement about what art means to you and you encourage others to feel the same way. You help spread Electricka's message and you help Electricka help others by giving her your financial support.
what makes electricka'
s

theme products shop special?

Electricka's Theme Products Shop offers her visitors a unique selection of reasonably-priced Electricka theme products for their personal use and enjoyment. These well-made products are crafted with high quality materials and come with a money back guarantee. They make great gifts to be proud of.

Electricka has opened here Online Store to bring you her fine theme products. It's the only place you can buy them.
Shop for a wide variety of merchandise for your amusement and for personal, practical, and aesthetic use.

Order items ranging from novelties to wearing apparel to housewares.

Have fun with what you buy.
about shopping
Shopping at Electricka's Theme Products Shop Online Store is simple and easy. The more you know about it, the more you, the arts, and Electricka will benefit.
---
---
This web site and its contents are copyrighted by Decision Consulting Incorporated (DCI). All rights reserved.
You may reproduce this page for your personal use or for non-commercial distribution. All copies must include this copyright statement.
—Additional copyright and trademark notices—
Exploring the Arts Foundation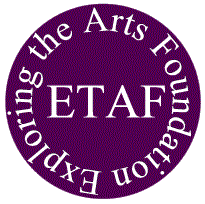 Scavenger Hunt