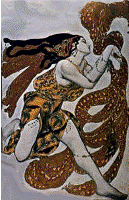 the ETAF-Amazon association
Now, through the ETAF-Amazon Association you can easily and economically acquire quality books, music, movies, posters, reproductions, and other fine arts resources and add them to your personal collection.
The assembly of books, audio CDs, DVDs, and other arts-related materials that you can obtain through this Association is called the ETAF-Amazon Collection.
Thanks to the Association, any book or other arts resource that is a member of the ETAF-Amazon Collection is available to you on a preferred basis.
about the ETAF-Amazon Association
At ETAF, our goal is to bring the arts to you and you to the arts. We believe that anything that facilitates this process helps the arts. The ETAF-Amazon Association is one of these facilitators.
about the collection
The ETAF-Amazon Collection is the assembly of art-related works ETAF has chosen for the Association.
all about Buying
Here's everything you need to know about how to buy through the Association and how to get the most from it. Follow these guidelines to get the most from the Association for yourself and for the arts.
product & service feedback
Have you made purchases though the ETAF-Amazon Association? Please let us know what you think of buying products through this service.
Take the ETAF-Amazon Association service survey: click here.
...Coming.
about ETAF
For information about ETAF and who we are: click here.
Thanks for your support!
---
---
| | |
| --- | --- |
| | Now Available At Electricka's Theme Products Shop |
---
This web site and its contents copyright 2000 - 2013 Decision Consulting Incorporated (DCI).
All rights reserved. You may reproduce this page for your personal use or for non-commercial distribution. All copies must include this copyright statement.
—Additional copyright and trademark notices—