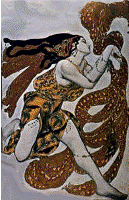 search amazon.com
how to Search
Select the arrow next to the Search field and a list of product areas will appear.

Select a product area for your search.

Type one or more keywords to describe the product of interest and strike the ENTER key on your keyboard. Or click GO.

the results of your search will appear in this window.

Close this window when finished at Amazon.

Continue with what you were doing at Electricka's web site.
about searching Amazon from this page
By searching Amazon from this page, you can find all products at Amazon with names that share a common keyword or keywords and that belong to a particular group or class of products that you specify.
---
Now Available At Electricka's Theme Products Shop
---
This web site and its contents copyright 2000 - 2013 Decision Consulting Incorporated (DCI).
All rights reserved. You may reproduce this page for your personal use or for non-commercial distribution. All copies must include this copyright statement.
—Additional copyright and trademark notices—