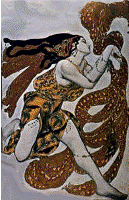 welcome to scavenger hunts
Welcome to the feature called Scavenger Hunts. Here Electricka takes you along on scavenger hunts about about subjects in the arts, all based on pages in her web site.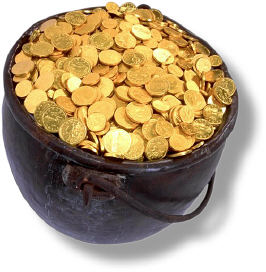 Play the scavenger hunt Game now! Have a good time!
All the scavenger hunts in Electricka's World of Games & Other Diversions are presented on a list. To play, visit the list and click the name of the hunt you want to go on.
Enter Electricka's world of arts scavenger hunts now. Go on as many of these hunts as you like: click here.
happy "hunting!"
About scavenger Hunts
Scavenge means to take or gather (something usable) from discarded material or to cleanse of filth, as a street.
A scavenger hunt is a game in which individuals or teams are sent out to accumulate, without purchasing, a series of common, outlandish, or humorous objects, the winner being the person or team earning the most points, usually by returning first with all or the most items. Wealthy and fashionable Americans, only a small percentage of whom actually played the game, originated the term in 1930–40 period, after the first shock of the depression subsided but before the pre-war economic recovery set in.
About electricka'
s

scavenger Hunts—how to play Electricka'

s

way

Electricka's scavenger hunts are the electronic equivalent of traditional ones. Be assured, however, that you will not be asked to find a "forgotten man" (see My Man Godfrey). Here's how to play Electricka's way:
---
the world of arts games and gaming
Interest in games and the world of games has never been higher. In America, Japan, England, Western Europe, and elsewhere around the world billions of dollars and millions of man-hours are being spent by game makers and players on gaming pursuits.
Traditional kinds of games such as board games and crossword puzzles continue to be played, as in the past; meanwhile, new automated games are being cranked out at unprecedented rates. These games employ some of the most sophisticated technology available to the public. Gross retail sales of mass market automated games now exceed that for home computers. But strangely, the muses play almost no role in this massive undertaking.
Wouldn't you like to know more about this fascinating world and its connection with the arts? Wouldn't you like to see the arts have a greater presence in this fast-changing yet perennial world? Wouldn't you like to have a role in steering this world in the direction of the arts?
---
the arts games information clearinghouse
Electricka believes there should be more art in games. To help bring this about, she has created The Arts Games Information Clearinghouse and designated it a focal point for the collection and dissemination of information about arts-related games and the world of arts games and gaming. The purpose of the Clearinghouse is to help create change favoring the arts in the world of arts games and gamers.
Its goals are to:
Facilitate information exchange among gamers and gaming institutions interested in furthering the arts thorough gaming or furthering gaming through the arts.
Encourage appropriate agencies and individuals to increase the number and quality of games about the arts.
Provide information that will improve the public's access to arts-related games.
Stimulate interest in arts-related games and gaming among those who now follow the muses and among those who do not follow the muses.
Change for the better the way gamers and gaming institutions think of and treat the arts.
Electricka urges everyone interested in playing games and the promoting the arts to join in.
---
Publish your original arts-related puzzle or quiz
Electricka hopes that everyone interested in games, from art devotees to neophytes, will create an original arts-related puzzle or quiz; she encourages them to submit their games for publication in these pages.
To encourage visitors to publish their original arts-related puzzles and quizzes, Electricka has declared the Arts Puzzles feature and the Arts Quizzes feature ByLine features. Electricka suggests that you explore the guidelines for these features now.
For more information about this and other ByLine features, visit the ByLine page at this web site:
---
ETAF Recommends
One of the best examples of scavenger hunts in Hollywood movies of that era is the delightful 1936 screwball romantic comedy, My Man Godfrey, starring William Powell as Godfrey, the ex rich man turned butler, and Carole Lombard as Irene Bullock, his fabulously wealthy and zany nemesis who eventually turns love mate.
...Coming.
---
---
This web site and its contents are copyrighted by Decision Consulting Incorporated (DCI). All rights reserved.
You may reproduce this page for your personal use or for non-commercial distribution. All copies must include this copyright statement.
—Additional copyright and trademark notices—