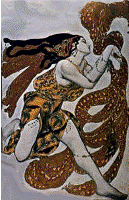 guidelines for ByLine contributors—Arts puzzles
feature description
Arts Puzzles is the place at Electricka's web site where visitors solve puzzles about the arts. They have fun solving puzzles while they check and expand their knowledge of the arts.
Visitors solve crossword, cryptogram, word search, and other kinds of puzzles at various difficulty levels. Depending on the puzzle, they can ask for and receive help along the way or wait to see answers until they're finished.
stop!—before you proceed...
How to submit your puzzle for publication
Publishing your puzzle is a simple, 2-step procedure:
Read this guideline. It explains everything you need to know to prepare your puzzle for submission.
Fill out and submit an ByLine Item form. It explains everything you need to know to send your puzzle for publication.
—form—

Submit your Puzzle now
Note:
Electricka does not notify visitors of where and when to find the puzzles they submit:

Your puzzle will be published at Electricka's feature called Arts Puzzles.
To discover if your puzzle is published, visit the table called Puzzles and look for it there: click here.
It may take a few days for your puzzle to appear. Please be patient and keep looking.
Submission requirements
Electricka invites you to submit a crossword puzzle for publication in the feature called Arts Puzzles.
Your puzzle should contain at least some questions and answers about personalities, events, works of art, or other topics that are chosen from the world of the arts (subjects related to Electricka, her cohort muses, or the arts they represent are especially welcome.) Imaginative, creative, and clever themes, questions, and answers are especially welcome.
Submissions to the Arts Puzzles feature generally meet these requirements:
Questions or answers about the arts may be intermixed with questions and answers that are not about the arts.
Your puzzle must be original. That is, you must compose it yourself or you must participate in a group that composes it.
Must be submitted by a visitor to Electricka's web site or by a collaboration of visitors.
Primarily in English (foreign language names or expressions or other constructions are fine, if appropriate).
Follow American puzzle conventions and traditions so that your puzzle looks like the puzzles you see in American newspapers and magazines.
Submit your puzzle in the form of a file you can attach to a ByLine form. Prepare your puzzle file in one of the following three ways. Either:
Draw your puzzle by hand on a piece of paper and then scan or otherwise convert it to a graphic file format that the ByLine form will accept, or

Create your puzzle using a crossword puzzle creation program, print it, and scan the printed page to a graphic file format that the ByLine form will accept, or
Create your puzzle using a crossword puzzle creation program; then output (export) your puzzle to a graphic file format that the ByLine form will accept.

NOTE: If necessary and feasible, Electricka's Staff will convert your puzzle file to a file format that visitors can use to: 1) work your puzzle on their computer screens, or 2) work your puzzle by printing it on paper, or 3) both.
Remember to include:
A grid with numbered boxes and blackened squares.

Numbered questions and answers that correspond to numbered grid squares.

State your puzzle's theme, if it has one.

State you puzzle's title.

Rate the difficulty level of your puzzle if you can, using the terms Easy, Medium, or Hard.
If your work has a previous publication history that you want Electricka to publish with your essay, include it in the comment section of the submission form and ask Electricka to publish it there.
Your ByLine puzzle can be accepted for publication even if it is not written especially for this feature. It does not have to be submitted by the author(s). Electricka's policies apply.
questions?
Planning to submit? Have submitted? Address questions about this feature or this guideline to AskTheMuses@Electricka.com: click here.
---
---
This web site and its contents are copyrighted by Decision Consulting Incorporated (DCI). All rights reserved.
You may reproduce this page for your personal use or for non-commercial distribution. All copies must include this copyright statement.
—Additional copyright and trademark notices—