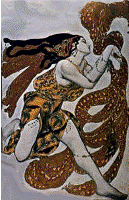 guidelines for byLine Item contributors—symbol of the Week
Submit Your symbol of the week write-up Now
feature description
Each week Electricka explores a symbol that represents an abstract or concrete object. She presents its meaning and significance, recounts its cultural and historical background, and offers other pertinent facts, as relevant. See what symbols reveal about the nature and history of mankind.
stop!—before you proceed...
How to submit your symbol of the week Write-Up for publication
Publishing your write-up is a simple, 2-step procedure:
Read this guideline. It explains everything you need to know to prepare your write-up for submission.
Fill out and submit an ByLine Item form. It explains everything you need to know to send your write-up for publication.
—form—

Submit your Symbol of the Week write-up now
Note:
Electricka does not notify visitors of where and when to find the symbol write-ups they submit:

Your write-up will be published at Electricka's feature called Symbol Of The Week.
To discover if your write-up is published, visit the feature called Symbol Of The Week and look for it there: click here.
Electricka publishes the symbol write-ups she receives in order of receipt. Since she displays only one symbol write-up a week, it may take several weeks for your write-up to appear. Please be patient and keep looking.
suggestions
Electricka is asking you to create and submit an original write-up that covers the whos, whats, whens, wheres, or whys of a specific symbol. In this context, a symbol is something that represents something else by association, resemblance, or convention.
Electricka encourages you to select as your subject any symbol that you personally find interesting, stimulating, or important, and to share your enthusiasm about the symbol with other visitors to her web site.
Your symbol may be visual or non-visual, abstract or concrete. Your write-up should describe the meaning of the symbol and its impact on humankind; it should explain what your symbol reveals about human nature and the human condition. For example, what is the meaning and significance of the snake? Of the virgin? Of the cross? the tree? the mill wheel? the circle? the Ouroboros, the river? the motorcycle? the purse? the dark?
Symbols are a broad subject; any relevant kinds of symbols you may wish to address are acceptable. Here are a few suggestions:
Different names for the symbol.
Definition of the symbol.
Historic or national origin.
Name of originator, if known.
Symbolism.
Symbol system.
Cultural, geographical, and historic significance.
Impact on mankind through the ages.
People or past events associated with the symbol or affected by it.
Anecdotes.
Relevant images, art work, photos, sound bites, film clips, etc.
Please keep in mind that there is a difference between a graphic symbol and the kind of symbol Electricka seeks here.
For information about graphic symbols and how they differ from the kind of symbol write-up Electricka is asking you to create for her Symbol Of The Week feature, explore Electricka's feature called Graphic Symbol Of The Day: click here.
Submission requirements
Submissions to the Symbol Of The Week feature generally meet these requirements:
Symbols taken from or related to Electricka's web site and the muses are especially welcome.
Your opinions, comments, insights, personal experiences and observations are welcome.
Links to other web sites must be approved by Electricka.
Supply pictures and sound samples where possible.
Primarily in informal English prose styled like an essay (foreign language names or expressions or other constructions are fine, if appropriate).
About 500-2000 words.
Quotations, citations, references, videos, photos, artwork, film clips, animations, music, sound bites, etc. that are not original with the submitter must be properly credited.
Submitted by a visitor to Electricka's web site or by a collaboration of visitors.
Should not contain private information or intellectual property.
Image and write-up are not proprietary. One or more of the following applies:

Copyright or patent has expired or never existed.
Image and write-up are in the public domain; do not belong to anybody.
You own them because you created them.
You own the legal right to publish them which you acquired from someone else.
You have oral or written permission from the owner to publish.

Completely finished by the author(s) when submitted. The Muse edits nothing.
If your work has a previous publication history that you want Electricka to publish with your essay, include it in the comment section of the submission form and ask Electricka to publish it there.
Your Symbol Of The Week write-up can be accepted for publication even if it is not written especially for this feature. It does not have to be submitted by the author(s). Electricka's policies apply.
questions?
Planning to submit? Have submitted? Address questions about this feature or this guideline to AskTheMuses@Electricka.com: click here.
---
---
This web site and its contents are copyrighted by Decision Consulting Incorporated (DCI). All rights reserved.
You may reproduce this page for your personal use or for non-commercial distribution. All copies must include this copyright statement.
—Additional copyright and trademark notices—