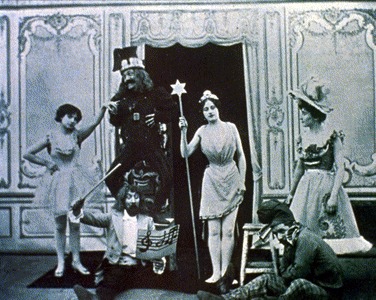 About prizes for Film
Listed here are awards for excellence and achievement in various phases of the film making art.
Awards are granted by numerous agencies. A page is devoted to each granting agency. To visit one of the awards pages, click the list of Related Pages menu at the right.
About Prizes for film
Film awards play a big part in the film industry, world wide. For more than a century they have helped shape the nature of movies and improve their quality (or degrade their quality, if you are so inclined). They have had a major impact on the artistic and financial structure of the industry and the climate in which films are made. They are worthy of examination and exploration in their own right.
Prizes For Film is a feature presented by The Muse Of Film. Here, The Muse explores not only the prizes themselves, but also the agencies that award the prizes and the nature of their impact on films, filmmakers, and the film industry.
These agencies that grant prizes for excellence and achievement in film are currently represented:
Visit one of The Muse Of Film's awards pages cited above. Click the name of the award in the list or in the To Do menu at the right side of this page.
availability
The number of agencies granting awards is continually growing; the nature and definitions of prizes change more often than one might expect. Return here periodically to check for changes and additions.
ETAF Recommends
...Coming.
---
---
This web site and its contents are copyrighted by Decision Consulting Incorporated (DCI). All rights reserved.
You may reproduce this page for your personal use or for non-commercial distribution. All copies must include this copyright statement.
—Additional copyright and trademark notices—