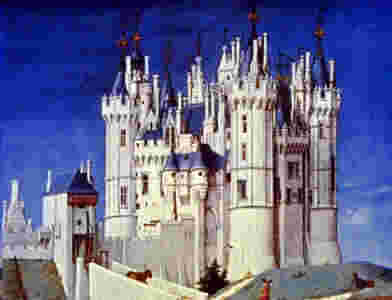 poetic Literary forms
Here The Muse Of Literature explores the world of poetic forms and structures.
About this feature
Poetry is one of the most sophisticated and expressive forms of literature there is, with numerous structures, genres, and types . Here, The Muse Of Literature explores poems and poetry from a structural point of view.
---
how to approach a poem
A poem of substance is an important expression of art. Where poetry is concerned, art appreciation is partly the act of gaining insight into the qualities of a poem and giving them their proper value; partly, too, art appreciation is the act of gaining a clear perception of a poem's aesthetic qualities and experiencing them as a totality.
The Muse Of Literature's feature entitled How To Approach A Poem is designed to help you perfect your approach to analyzing a poem's structural features and its other literary and linguistic elements. It provides you with a down-to-earth, easy to understand, simple method for attacking (analyzing) poems, and it steps you through a practical example that illustrates how to apply it.
Why bother to analyze poetry?
After you analyze a poem, you know it for what it is. You clearly understand its meaning and message; you see its beauty; you react more keenly to its emotionality and gain insight into its spiritual, intellectual, and aesthetic properties. You appreciate it as a whole.
Explore The Muse's method for analyzing poetic forms and structures. Visit The Muse Of Literature's feature titled How To Approach A Poem now: click here.
---
The Sounds Of Poetry—About Rhyme
The Sounds of Poetry is the feature at which The Muse Of Literature explores the nature and significance of poetic rhyme.
Why bother to explore rhyme?
Rhyme permeates our daily existence. We encounter it in virtually every walk of life. Rhyme is not just the stuff of poets; we hear or see it in jingles, TV ads, posters, movies, popular songs, comedy routines, jokes, greeting cards, and in many other corners of life. Almost everywhere we turn, there's something to hear or read that rhymes.
Rhyme affects us powerfully, even though we often don't realize it. Everyday it motivates us to buy or sell something, travel someplace, or do something that helps or hinders. It sends us to the voting booth, primed to elect one or another official or to vote a political party in or out of office; it motivates us to take a job or quit a job, sign up for a tour of duty in the Army or Navy, or to run out the door to do a chore for mom or pop, or for honey-baby.
Understanding and dealing with rhyme as an artistic technique is a rare, even esoteric, practice reserved for specialists, teachers, or students doing homework assignments. For the rest of us, it remains something of a mystery. Even among students seldom is the subject of rhyme brought out into daylight, inspected, analyzed, and understood in a simple, straightforward, and open manner, such as one might analyze and understand a short story or a novel or a magazine article. Some of us explore a limited selection of poems, but seldom is rhyme objectively examined as a topic in its own right.
Explore the nature and sounds of rhyme. Learn what makes rhyme work for us and on us. Visit The Muse of Literature's feature titled The Sounds Of Poetry—About Rhyme now: click here.
---
ETAF Recommends
...Coming.
---
---
This web site and its contents are copyrighted by Decision Consulting Incorporated (DCI). All rights reserved.
You may reproduce this page for your personal use or for non-commercial distribution. All copies must include this copyright statement.
—Additional copyright and trademark notices—