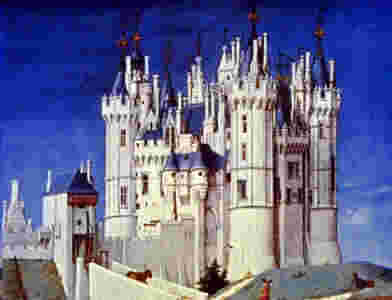 guidelines for byLine Item contributors—the poetry corner
Submit Your poem for publication Now
feature description
The Muse Of Literature offers poetry written by masters, connoisseurs, professionals, amateurs, and aspiring artists, some of whom are visitors to Electricka's web site.
stop!—before you proceed...
How to submit your Poem for publication
Publishing your poem is a simple, 2-step procedure:
Read this guideline. It explains everything you need to know to prepare your poem for submission.
Fill out and submit a ByLine Item form. It explains everything you need to know to send your poem for publication.
Note:
The Muse Of Literature does not notify visitors of where and when to find the poems they submit:

Your poem will be published at The Muse Of Literature's feature called The Poetry Corner.
To discover if your poem is published, visit the table called The Poetry Corner and look for it there: click here.
It may take a few days for your poem to appear. Please be patient and keep looking.
Submission requirements
Have you written an original poem that could be published here? Want to share it with the world? The Muse Of Literature invites you to submit an original poem or collection of poems for publication at the feature called The Poetry Corner.
It doesn't matter whether you've published it elsewhere or whether you write your poem especially for publication here.
It doesn't matter what sort of poem or poems you write.
You don't have to be a professional writer.
Your age doesn't matter.
Your work doesn't have to be a masterpiece.
You don't have to meet any prerequisites or have any special qualifications. Just be a visitor to Electricka's web site who likes to compose poetry.
You may even submit someone else's original poem so long as its not the work of an established amateur or professional poet, live or deadpoet.
Creativity is the life blood of poetry. The Muse wants you to share your imagination and originality with other visitors and would not dream of inhibiting your work in any way that affects your poem's aesthetic merit.
Submissions to The Poetry Corner generally meet these requirements:
Anyone qualifies; you don't have to be a poet to write poetry.

Any poetic form or style is acceptable.

Any kind of poem is acceptable, from nursery rhyme to epic.

Written primarily in English for an English-speaking audience. (Quotes or other constructions from languages other than English are allowed).

Short poems (under 25-500 lines) are the norm but The Muse will accept longer works.

On a subject, topic, or theme of the author's own choosing. (Subjects taken from or related to the arts, Electricka's web site, and the muses are especially welcome.)

Written at least in part by a visitor to Electricka's web site or by a collaboration of visitors.

100 percent original.

You must own the publication rights. One or more of the following applies:

Poems are not proprietary. One or more of the following applies:

Copyright or patent has expired or never existed.
Poem is in the public domain; does not belong to anybody.
You own it because you created it.
You own the legal right to publish which you acquired from someone else.
You have oral or written permission from the owner to publish.

Completely finished by the author when submitted. The Muse edits nothing.

Not harmful or prejudicial to any person, religion, ethnic, or social group.

The Muse will publish poems with prurient content if, in The Muse's opinion, they have redeeming social, aesthetic, or artistic value.

If necessary, Electricka's Staff will change the layout of your poem so that it fits on a web page. Staff will not reformat poems where layout is an aesthetic ingredient of the poem.

The Muse cannot accept handwritten poems. Please type your poem using a word processor and submit it as a file in a text format that the ByLine form will accept.
Along with your poem, please submit the following:
Composition date and place, if relevant.
Short prose description of the background and environment surrounding your poem's creation. For example, what was the poet's personal situation at the time of writing? Was the poem written under wartime conditions? Where was it composed? What situation, place, or entity does it depict?
Publication history (optional).
The Muse will print this information along with your poem unless you request privacy.
Your poem can be accepted for publication even if it is not written especially for this feature. It does not have to be submitted by the author(s). Electricka's policies apply.
questions?
Planning to submit? Have submitted? Address questions about this feature or this guideline to AskTheMuses@Electricka.com: click here.
---
---
This web site and its contents are copyrighted by Decision Consulting Incorporated (DCI). All rights reserved.
You may reproduce this page for your personal use or for non-commercial distribution. All copies must include this copyright statement.
—Additional copyright and trademark notices—