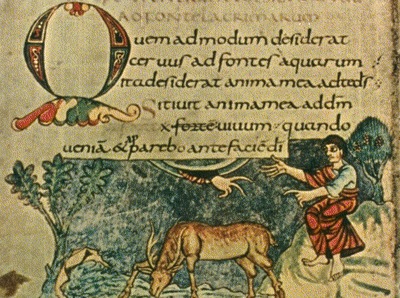 Welcome To writer'
s

World

Welcome to Writer's World, where The Muse Of language Arts explores how to successfully produce original creative or expository written materials and why you should strive to do so. Here writers can become better writers and readers can become better readers.
About This Feature
The Immortal Bard was thinking of debtors and lenders when he wrote the line, Neither a borrower nor a lender be; but being an author himself, he might well have composed a similar line about authors and writers. In his capacity as the world's greatest playwright, should he have written another immortal line, Neither an author nor a writer be?
Should a person avoid authorship and writing? Unfortunately, the Bard is not here to give us his answer; The Muse Of Language Arts must answer this question in his stead and without his help.
To uncover an answer, The Muse must first establish what it means to be an author or a writer. Technically, a writer is anyone who writes anything and an author is someone who has published something, especially a work of literature. But these definitions are oversimplified generalizations. We need to know more.
---
writing aids for writers and authors
The Muses are pleased to offer writers and authors a list of writing aid they can use at Electricka's web site. Some items on the list serve as references; they are information sources for writers of all kinds that may assist them while they are writing. Other items may help writers hone and polish their skills.
---
Why Write?
Silly question? Read the essay, Why Write?
---
Why read?
Silly question? Read the essay, Why Read?
Of what use are writers without readers? Of what use are readers without writers? Readers are the other half the the writer-reader team. Indeed, some of the most avid writers are readers, and vice versa. If you belong in either camp, you may want to explore why the other half of the team reads.
---
Read well, Write well
It's virtually a maxim: He who reads better, writes better. He who writes better, reads better.
At the World Of Expository Writing page, The Muse of Language Arts examines all aspects of how to write clearer, better prose, including techniques and methods you can use to become a better non-fiction writer or author.
At the Word Of Creative Writing page, The Muse Of Language Arts explores aspects of how to write creatively, including techniques and methods you can use to become a better creative writer or author.
---
Writing & Publishing techniques and technology
What are writing and publishing techniques and writing technologies? Stated simply, writing technique is the craft of writing well; writing technology consists of the technical means and methods used to write, that is, the means and instruments of writing; and, as the term is used here, publishing technology consists of the means, methods, media, and systems used to produce and distribute writing as seen from the writer's perspective.
---
Technical Aspects Of Literature
The technical aspects of any written work are its properties and techniques as seen from a literary and language perspective.
All writing incorporates and is made up of technical elements like meter, form, sound (rhyme), and figures of speech. Techniques and language elements like these are common to all fields of writing; all writers use them, deliberately or subconsciously. Any particular work can by analyzed, understood, described, and classified by the combination of the writing elements it incorporates.
In this feature, The Muse Of Literature explores writing and writings from a technical and design point of view—structure, organization, tone, style, language constructions, and all the other technical aspects that make for coherent, expressive, and effective writing, or its opposite. The Muse places the technical aspects of Literature under a reader's magnifying glass, but writers will want to take a look, too.
---
Hone your Non-Fiction writing skills with the help of writing right
ETAF has developed a computerized personal writing assistant that can help you write better prose. It's called Writing Right.
Are you struggling to improve the style and accuracy of your writing? Do you write well enough but think there's room for improvement? Need to write better on the job or at school? Writing Right could make a difference.
Writing Right is an ETAF app product that makes it easy to catch and correct all sorts of writing mistakes. Fix them while you are writing or editing. It also helps you to a better writing style.
---
ETAF Recommends
...Coming.
---
---
This web site and its contents are copyrighted by Decision Consulting Incorporated (DCI). All rights reserved.
You may reproduce this page for your personal use or for non-commercial distribution. All copies must include this copyright statement.
—Additional copyright and trademark notices—