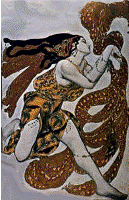 How to find Information—Overview
Electricka invites you to spend as much time as you like with her and her muse cohorts. Come back and visit her often. Explore; browse; meander to and through her pages.
For a concise and comprehensive overview of Electricka's search tools, visit the page called Tools For Finding Features Fast:
About navigation
Navigation is the process of moving from one place to another at this site.
A move may start on a page and end at another page; or it may end at a different position on the page where the move originates.
Navigation takes place by means of navigation tools. Navigation tools are tools (processes) that help you navigate—for example, hyperlinks and menus.
Electricka urges you to follow wherever your interests lead you...or, if you know the pages you want to visit and how to reach them, make a beeline for them. Either way—whichever mode and mood you're in—the techniques, tips, and tricks explained on this page can help you make the most of your time at Electricka's web site, reduce distractions and frustrations, maximize your ability to concentrate, and place the emphasis where it belongs—on enjoying what you find, not on finding it.
Electricka'
s
Navigation Philosophy
Taking advantage of the navigation facilities at this site will help visitors find the most direct path to the features and information you want to see, as well as to eliminate dead ends, distractions, and wasted time. Making use of them, you will discover new experiences you might otherwise have overlooked, as well as enjoy and revisit old ones.
Navigation at Electricka's web site should seem natural; that is, without learning anything special, visitors should be able to get around by feeling their way, as they would at any well-designed typical web site. But when they're ready to take full control, a visitor should be able to easily learn to do more. Since there's more than one way to find almost anything at this site, visitors should not have to master all the navigation aids to become the master of all they survey. Visitors should be able to consult a written guide to obtain explicit help with navigation.
Distributed Navigation Tools
There is a full complement of the kinds of navigation tools you are probably familiar with, such as hyperlinks and menus. These tools are distributed on pages throughout this site where they are used.
Dedicated Navigation Tools
Three of the most important navigation tools are located on pages that are dedicated to the tool. These are:
Visit and inspect these pages by clicking at the right side of this page in the Navigation Tools menu.
Muse indexes
Muse indexes are another important kind of navigation tool. Muse indexes are explained in the Guide To Navigation at the page called Guide To Navigation - Muse Indexes.
Visit the Muse Indexes page in the Guide To Navigation: click here.
What'
s

new, what'

s

coming, and Site references

See brief descriptions of features that have recently been added to Electricka's web site or are in planning stages; see a list of references to "site footnotes." Visit these pages by clicking below:
Guide to navigation
Electricka offers more navigation tools than she can conveniently explain on this page. You can find a complete detailed explanation of all her navigation tools in her Guide To Navigation. It's one of your best bets for learning how to navigate Electricka's web site.
The Guide is suitable for a quick lookup of any particular navigation tool you may want to check on, or for a thorough investigation of all the tools. Use it as a reference aid. There's even a printable version you can take with you.
Visit the Guide by clicking at the right side of this page in the Navigation Guide menu, or by clicking below.
---
---
This web site and its contents are copyrighted by Decision Consulting Incorporated (DCI). All rights reserved.
You may reproduce this page for your personal use or for non-commercial distribution. All copies must include this copyright statement.
—Additional copyright and trademark notices—