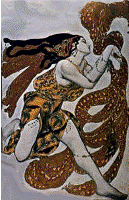 guidelines for arts information contributors—An Account of the History of records & recording
Submit Your write-up of a recording event Now
feature description
A step-by-step account that covers key events in the field of arts-related records and recording since the dawn of history.
stop!—before you proceed...
How to submit your recording event for publication
You are being asked to write and submit a concise description of a single recording event or accomplishment in the history of records and recording that Electricka can publish. It will become a single line item in The Table Of Recording History.
Publishing your description is a simple, 2-step procedure:
Read this guideline. It explains everything you need to know to prepare your recording event for submission.
Fill out and submit an Arts Information form. It explains everything you need to know to send your recording event for publication.
—form—

Submit your recording event now
Electricka does not notify visitors of where and when to find the arts information they submit:

To discover if your submission is published, visit the feature called Recordings And Recording- An Historic Account and look for your submission in The Table Of Recording History: click here.
It may take several days for your arts information to appear. Please be patient and keep looking.
submission requirements
Submissions to The Account Of the History Of Records & Recording generally meet these requirements:
A concise description of a single event or accomplishment in the history of records or recording which includes a description of the nature of the event, names, dates, impact, etc.
Text only. No multimedia.
Links to other web sites must be approved by Electricka.
Written at least in part by a visitor to Electricka's web site or by a collaboration of visitors.
Primarily in English (foreign language names or expressions or other constructions are fine, if appropriate).
Less than about 500 or fewer words. As short as a single sentence.
About a subject, topic, or theme of the author's own choosing. (Subjects taken from or related to the arts, Electricka's web site, and the muses are especially welcome.)
100 percent original with the author(s) except for properly credited quotations, citations, references, etc.
One or more of the following applies to your write-up:

Copyright or patent has expired or never existed.
Images are in the public domain; they do not belong to anybody.
You own them because you created them.
You own the legal right to publish which you acquired from someone else.
You have oral or written permission from the owner to publish.

Completely finished by the author(s) when submitted. The Muse edits nothing.
Electricka's Staff will convert your submission into table format. Your account description can be accepted for publication even if it is not written especially for this feature. It does not have to be submitted by the author(s). Electricka's policies apply.
questions?
Planning to submit? Have submitted? Address questions about this feature or this guideline to AskTheMuses@Electricka.com: click here.
---
---
This web site and its contents are copyrighted by Decision Consulting Incorporated (DCI). All rights reserved.
You may reproduce this page for your personal use or for non-commercial distribution. All copies must include this copyright statement.
—Additional copyright and trademark notices—
Exploring the Arts Foundation