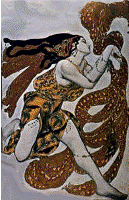 a life in the arts—"hello everyone," an appreciation of Dr. Karl Haas
—Contributed by ETAF Staff
Here, Electricka and The Muse Of Music explore the life and work of Dr. Karl Haas.
About Karl Haas
You are now hearing the voice and piano of Dr. Karl Haas. Who was Karl Haas?
Karl Haas was a distinguished classical music performer and exegetist—a presenter, interpreter, and explainer—who for decades originated a widely-syndicated and highly successful radio program on the subject of classical music. He began his broadcasting career in 1950 hosting a weekly preview of Detroit Symphony Orchestra concerts on WWJ, Detroit.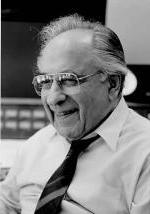 Dr. Karl Haas
He first attracted attention as a musician when the Canadian Broadcasting Corporation asked him to play piano and conduct a chamber orchestra for a radio program. For them he performed a weekly piano recital with commentary in French on Quebec radio. The CBC encouraged him to talk about the music he was playing during the broadcast and gradually he complied.
That show led to an offer to present a daily music and commentary program. In 1959, Haas began broadcasting his own very personal radio show, called Adventures in Good Music, a one-hour program of classical music and commentary on radio station WJR in Detroit. The show ran in a prime-time morning slot and for twenty years was Detroit's number-one program in its time slot.
Haas's show went national and international in 1970 when it was broadcast over and distributed through radio station WCLV in Cleveland. For many years it was the most listened-to classical music radio program in the world, carried by hundreds of stations in the United States, Australia, Mexico, Panama, and world-wide by Armed Forces Radio. It has consistently been the highest-rated program on WCLV.
Although Karl Haas died at the age of 91 on February 6, 2005, his past programs, which are his royal legacy to all of us, continue to be made available to the listeners of the radio stations that carry him. They're still going strong.
Hello everyone
Always projecting a good-natured affability, Haas began each of his radio shows with his rubric, the words Hello Everyone.
Karl uttered these words as he accompanied himself on the piano, playing the calm, plaintive strains that mark the opening passage of the second movement of the Beethoven Sonata No. 8 (The Pathétique).
There was something memorable and symbolic about these few moments of quietude that started every broadcast. As with the Beethoven, his subdued musical greeting seemed the harbinger of hidden but always disciplined passions that, like the music to follow, were to erupt later in the show.
Hear the opening of an Adventures In Good Music radio show. Visit the Karl Haas page at the Radio Hall of Fame and click the PLAY button on the picture of the radio you see there: click here...or click here.
An appreciation
Why is Dr. Haas so important? Because of who he was, what he gave us, and what he is still giving us.
Dr. Karl Haas was known to classical music lovers everywhere as one of the finest, most rewarding, most jovial and good natured presences on radio. For decades, his internationally syndicated radio show contributed immeasurable joy to the lives of tens of thousands of his followers, uplifting their spirits and fostering their intellectual and aesthetic growth. He was a kind, modest, man, but was in no way naive; he carried in his pocket a subtle, soft humor he could let fly at any moment.
As you can tell from hearing how his program began, his was an unmistakable, deep, resounding, mellifluous voice that conveyed the honest essence of the man. He uttered his few, simple words of greeting in low, measured, calm tones that radiated a fundamental sincerity. Although quiet and measured, they produced a spine-chilling expectation, one that seldom if ever went unrewarded.
The pleasure and stimulation he so obviously felt, so clearly conveyed by that voice, was no doubt inspired by love of subject; it was palpable. With the words of explanation and musical examples that followed, he led his listeners step-by-step on a journey of understanding. He showed them how to recognize the sources of his pleasure and to value them. He transported them to another world, a place that had the power to drive away the ordinary concerns and cares of the day.
Dr. Haas is sorely missed by those who had the good fortune to hear him. His dedicated followers will long remember him. Too bad everyone else couldn't have had the same opportunity. We are grateful for his contributions.
awards
In 1991, Karl received the National Endowment for the Humanities' Charles Frankel Award, which was presented to him by the first President Bush at a ceremony at the White House. He won the prestigious George Foster Peabody Award twice. He was awarded the Order of Arts and Letters by the French government and received eight honorary doctorates. In 1997 Dr. Haas was inducted into the Radio Hall of Fame in Chicago, the first classical broadcaster to be so honored.
In 2000, he received the Lifetime Achievement Award from the Fine Arts Radio International Awards presented by Missouri Southern State University. Dr. Haas's award from Missouri Southern State university inaugurated this new award.
You can hear and see Karl Haas accept the Fine Arts Radio International Lifetime Achievement Award from the international broadcast unit of Missouri State University. Dr. Haas's acceptance speech at the web site is addressed directly to you through the camera lens. He delvers it seated in an armchair. It is an informative, touching, and impromptu autobiographical commentary in which he speaks about himself, his background, his radio program, and his philosophy of music and life. You hear it from his very own lips as if you were in the room with him.
Read the text of the award. Visit the MSSU web site Award page: click here.
Then, to hear and see Dr. Haas's acceptance speech at the MSSU web site Award page, click the photo of Dr. Haas you find there. Or view his acceptance speech now: click here.
biography
Karl was an early start. Karl Haas was born in Speyer-am-Rhein, Germany, on Dec. 6, 1913, and began piano lessons with his mother at the age of 6.
In 1936, denied a job because he was Jewish, he left Germany and emigrated to the United States, settling in Detroit and working for a year to earn money to help his family and to pay the expenses of his future wife, Trudie, who joined him a year later.
He taught piano and commuted to New York to study with the renowned pianist Arthur Schnabel. Trained as a concert pianist, Haas gave recitals and conducted throughout his life. From 1967 to 1971 served as president of the institution now known as the Interlochen Center for the Arts. He also founded the Chamber Music Society of Detroit in 1944. Haas became music director and organist for Temple Israel, a Detroit synagogue, and performed occasionally.
For many years, Dr. Haas taped his shows at his home in New York or in other cities, where he lectured, gave piano recitals or acted as guest orchestra conductor. He sent the tapes to WCLV for distribution.
See a brief biography of Dr. Haas at the web site of the Museum of Broadcast Communications: click here.
never out of style, never out of date
Karl Haas's radio broadcasts are still being broadcast. WCLV, his syndicating radio station, maintains an archive of them and continues to distribute them to local radio stations around the globe and over the Internet. To hear these WCLV broadcasts, consult the current WCLV program listing; or consult the program listing of your local cooperating classical music radio broadcasting station.
The Muse suggests that you look for Karl Haas program listings at the WCLV web site. Here's how:
Visit the WCLV home page and select the Programs/Music tab. The select the Weekly Schedule or the Music/Program Listings. Dr. Haas is not routinely on the menu but you may get lucky: click here.
The Muse invites you to visit the Karl Haas pages at the WCLV web site. Here's how:
Visit the WCLV web site home page.
Use the WCLV search engine to search for hass.
Follow the links on the page that opens.
Visit the Karl Haas pages at the WCLV web site now: click here.
Form your own opinion of Dr. Haas. See why he is so respected and revered by listeners lucky enough to have heard his radio broadcasts. Here's a chance to hear three of Dr. Haas's radiocasts. Each program lasts about an hour:
You can hear Adventures In Good Music live on WCLV. Currently, WCLV broadcasts reruns of his program weekdays at 8:00 p.m. and on special occasions. Among these broadcasts are his very popular Christmas program, The Story of the Bells, is a tradition at WCLV which is rebroadcast every Christmas eve.
hear karl Hass Programs reBroadcast over the internet
—note—

Cancellation

Electricka and The Muse Of Music regret to inform you that the information presented in this subsection of the Karl Haas feature you are now reading no longer applies.

We have received the following message from Ben Wilson, Director of Operations at WUFT, dated 5/22/2012, notifying us of the following:

"Regarding the Karl Haas pages of your website. Could you remove the listing that says it is carried on WUFT? We stopped broadcasting the show when the family stopped granting rights to the program."

Please note: You can no longer hear Adventures in Good Music rebroadcasts from WUFT over the Internet. You should disregard the (now obsolete) instructions for accessing WUFT Adventures in Good Music rebroadcasts that are provided in the pink highlighted area of this subsection, below.

We are honoring Ben Wilson's request by posting this notice rather than by entirely deleting this subsection because we believe that you have a right to know the story of what's happening to Adventures in Good Music rebroadcasts.

This unfortunate event serves to decrease the availability of Dr. Haas' rebroadcasts, but it does not diminish our hope that public action and resolve will help turn this story around.
Radio station WUFT in Gainesville, Florida, USA, streams rebroadcasts of Karl Haas's show Adventures in Good Music over the Internet every weekday morning, currently at 11:00 a.m. Eastern time.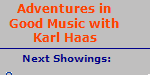 How to access Haas rebroadcasts:
Click on the above WUFT image to visit the WUFT web site.
Follow the WUFT directions for registering to hear music.
After registering, select the Classical Music Shows link to see the WUFT schedule.
Find the Haas program scheduled for that day.
Click the word Listen! for the Haas program you want to hear.
If you're early (before the Haas program is scheduled to begin), select the Tune In Early link. Your computer's music player will launch and play the program that's currently being broadcast until the Haas program starts.
Be patient; it can take up to 30 seconds or more for sound to start playing.
Want to hear more Karl Haas Programs Over the Internet?
As explained above, Karl Haas's programs are rebroadcast on WCLV and on some classical music radio stations around the U.S.; and radio station WUFT in Gainesville, Florida currently streams rebroadcasts of Karl Haas's Adventures in Good Music show over the Internet. But this is not enough. Here's why:
The problem

These sources rebroadcast only one Adventures in Good Music program at a time, on a once-a-day or once-a-week schedule.

Rebroadcasting under these restricted conditions is all to the good, but the radio sources that rebroadcast Adventures in Good Music programs are outside the listening range of tens of millions of people in the U.S. and hundreds of millions of people around the world.

There must be many people who would like to be able to pick and choose the Haas program they want to hear, whether it's one of his seasonal shows, one of his shows about a composer or performer or a piece of music, or one about a topic that fits a personal need, a mood, or an emotion—but they can't. There's no single radio or Internet source where anyone can go to hear most, all, or any particularly-desired Dr. Haas show in the U.S. or around the world at virtually any desired time or place, as there should be.

I know that these deficiencies bother some of the visitors to Electricka's web site because they've told me so. And they must bother many of Dr. Hass's fans, whether they're visitors to Electrica's web site or whether they're past or current Haas listeners who never even heard of Electricka.

These deficiencies certainly bother me, and I believe that they would bother lots of others who never had the chance to hear the show if only they had a way to discover that it exists and to sample it.

The Solution

The way Adventures was distributed in the past, by local radio, made sense when Dr. Haas was broadcasting; but the Internet is a cultural and technical revolution that has removed the necessity for these old restrictions. Today, with the Internet at our disposal, it's a practical matter to improve the way people access Dr. Hass's programs and to expand the scope of their distribution.

The Muse Of Music knows of no other or better way to achieve the degree and kind of accessibility that Adventures deserves and that people undoubtedly would prefer to have than to store this treasure-trove of radio shows in an audio database that is available to the public over the Internet. In principle, radio station WCLV could make all extant Haas audio recordings available to the public by streaming them from their web site, from WUFT's web site, or from another web site...But will it?

What You Can Do

The Muse Of Music believes that the body of Dr. Haas's programs are a universal cultural resource that should be accessible to and publically shareable by all, and that plenty of Electricka's visitors feel the same way. The Muse believes that even more Electricka visitors and many others besides would hold the same opinion if they knew about Dr. Haas and could hear samples of what they are missing.

If you're one of the people who can't access Adventures whenever and wherever you want to—if you would like to hear, enjoy, and profit from the legacy of Karl Haas—if you would like to explore Adventures in Good Music and discover whether it's right for you—then there's an easy way to remove these limitations and rectify these problems, to try to make something good happen for yourself and for others.

If you share The Muse Of Music's belief that the public should be able to download and hear any or all of Dr. Haas's programs over the Internet, The Muse urges you to send an email message that expresses your belief to WCLV.

What You Can Do

Make your voice heard!
Petition WCLV now!

(Don't forget to sign your name. Feel free to add your own text, if appropriate.)
Electricka feels so strongly about this issue, she's willing to make the following offer: If neither WCLV or another web site of WCLV's choosing wants to stream the full body of Dr. Haas's recordings to a desirous public, Electricka is willing to explore with WCLV the possibility of doing so at her own web site.
Below are just a few selections taken from the scores of petitions sent from Electricka's visitors to WCLV by avid Haas fans. Electricka and her Muses offer them to you here in the hope that they will inspire you to send in your own petition. Feel free to add your personal story and your own ideas when you do!
I was a big fan and would love for my granddaughters to be able to hear the Karl Haas programs. Thank you for your consideration.

Karl Haas got me through my Surgery residency in Texas, and then some. I listened to it religiously in the operating room--above the objections of a die-hard few nurses of the country-western persuasion--but in the end, everyone enjoyed his approach. A new generation has now come along, and since classical music is . . . classic, his programs should appeal just as much to this newer generation as it did the older--and this generation has more need of Karl Haas, faced with the dearth of good and even mediocre music around these days. PLEASE consider making his programs available again--even for podcast download if you don't want to spare the airtime. But they will be listened to, if they are ever rebroadcast. He was and will always be the voice of classical music for me and for many many others.—Signed TB

About once a year, I go online specifically to find out if access to Adventures in Good Music has finally happened. But I'm always disappointed. I assume that the rights to his programs are owned by someone who isn't allowing them to be released. But this time I ran across Electricka's site which suggests Mr. Haas' fans contact you as you might be someone who could facilitate the dissemination of the program via the many electronic media outlets that now exist. If you have this ability, please do use it. MANY people grew up hearing Haas' programs. We love them! We WOULD pay to hear them again. I am desperate to share them with my own children. I know they could help them understand the appeal of classical music. The more time that goes by without their release, the fewer and fewer people will be left who remember Mr. Haas at all, whereas access to his programs would bring a fresh audience to classical music. Is there anything you can do? Do you have any sway with Mr. Haas' estate owners? Could Mr. Haas' fans get into touch with them?—Signed EK

I had the privilege of being raised in a family where Classical Music was heard often. My (late) Mother was a subscriber to the ABC Recital Series Concerts in our home city, Sydney, Australia. It was during this time, during the 1960s & 70s that I was able to attend performances of some of the fore-most international musicians from that time. When I married, I wanted my family to enjoy equivalent access to that which was afforded to me by my Mother. Through his radio program, broadcast nationally in Australia, my family were treated to the knowledge, charm & wit of Karl Haas and their lives (& mine) were enriched. A new generation has now arrived & I would dearly love to not only have them hear and learn from Adventures in Good Music but also to re-aquaint myself with the man & his love of music. The internet provides the platform whereby Karl's programs could be downloaded & shared allowing just a few of the multitudes referred to above to learn from this great man.—Signed DC

Having worked in the Cincinnati area with excellent accessibility to amazing public radio stations, I was able to listen to Karl Haas on WVXU nearly everyday for several years. He helped make classical music understandable.—Signed Mark

Its Christmas time and I was longing for the traditional Karl Haas church visits to the worlds great cathedrals. I first heard Karl Haas when in the service during Viet Nam. Later my wife and then my family faithfully made Karl a part of each work day. WE MISS HIM and the programs. His legacy should not be LOST. PLEASE DO SOMETHING....We saw him at the Peristyle at Toledo Museum of Arts many years ago, very delightful. Please restore the Easter and Christmas special programs at the very least. THESE ARE HISTORIC LESSONS and todays courseness and lack of finesse could be balanced by Karl's teachings and taste.Thank you for your attention. My grandchildren and hopefully great grandchildren will GREATLY APPRECIATE YOUR EFFORT...—Signed RH

I would love to be able to get my hands on the broadcast of 4/1/99 to use for my students. It's about musical jokes, in honor of April Fool's Day.—Signed LC

Undoubtedly you have received many of these petitions but please don't ignore them. As a 45 year old father of two, my wife and I try to set aside a couple of evenings a month where we, as a family, listen to music together. Sometimes we make it a music swap session, my 14 year old will make us endure current pop selections, my wife might choose a country selection, I might choose classical or 80's, my 12 year old might play the piano. Other times we might listen to a program on a public radio station while doing homework, a puzzle, or light reading. Anything to get the TV and computer off for a bit.

I would certainly like to include Adventures in Good Music as part of the music. There is another reason, I just plain miss hearing the program. The dry humor, the silliness ("Name that Conductor?!"), the wit, and the education al combined to make for a great show.

I do understand there are legal implications, but the more time that passes the more faint the desire for these programs will become. Please make these programs available soon. —Signed TR

I was a big fan and would love for my granddaughters to be able to hear the Karl Haas programs. Thank you for your consideration. —Signed LJ

I had the privilege of being raised in a family where Classical Music was heard often.

My (late) Mother was a subscriber to the ABC Recital Series Concerts in our home city, Sydney, Australia. It was during this time, during the 1960s & 70s that I was able to attend performances of some of the fore-most international musicians from that time.

When I married, I wanted my family to enjoy equivalent access to that which was afforded to me by my Mother.

Through his radio program, broadcast nationally in Australia, my family were treated to the knowledge, charm & wit of Karl Haas and their lives (& mine) were enriched. A new generation has now arrived & I would dearly love to not only have them hear and learn from Adventures in Good Music but also to re-aquaint myself with the man & his love of music.

The internet provides the platform whereby Karl's programs could be downloaded & shared allowing just a few of the multitudes referred to above to learn from this great man.—Signed DC

I listened to Dr. Haas from 1980 to his death. A friend and I were reminiscing about Dr. Haas this morning (we wandered there after listening to Schnabel's Beethoven sonatas) and realized how much we miss him. It would be so lovely to hear the programs. I have a subscription to Hearts of Space and something like that would be great for Dr. Haas, too. So I, for one, would be willing to pay to hear him again.—Signed KC

Coming from The Netherlands and working here for a few years, this was one of a handful of programs that made my day every time. You would do us all a tremendous pleasure by re-issuing all those radio sessions which one for one were treasures.—Signed MW

Thinking about Karl Haas's "Adventures in Good Music," I happened across the Electricka web site and read the plea to make available all of these broadcasts from a database. What a wonder and joy that would be. In 1965 I moved back to Detroit from Phoenix. The programs of Mr. Haas over WJR beccame a daily learning and fascinating listening experience. Having access to these broadcasts again would be a voyage of discovery for many and a pleasant re-discovery for long time classical fans.

Considering the decline of corporate support for classical music, these centuries of musical genius need every bit of help to remain available to listeners. Could you please do your large part to keep this music alive by making the broadcasts of "Adventures" accessible to all over the internet?

Below is the original note, but I wanted to add my own comments. If there is anything I can do to further such a project, please advise me.—Signed MC

I am an Australian whose most favoured time of day was 9am so I could listen to the programme Adventures in good music. I learned so many things which I joyously expounded to others who became stunned at my knowledge of music. Needless I always acknowledged the fount of my knowledge. The programme introduced me to so many different pieces of music and explanations that I would never have come across had I not listened to Dr.Haas's programme.—Signed LH

I would also be glad to purchase CDs or pay to download "Adventures in Good Music." My teenage daughter is a serious music student and would love the programs. She doesn't remember that we listened to Dr. Karl Haas when she was a baby. What a wonderful gift a complete set of programs on CD would be! Surely many people would be happy to purchase such a product.—Signed RS
ETAF Recommends
Unfortunately, Dr. Haas has written little for publication. His most prominent published work, a relatively inexpensive paperback published in 1991, is appropriately titled, Inside Music.
Although written some time ago, Inside Music is still superbly relevant as an introduction to classical music. In it, Haas is himself as always; the book is written in the same inimitable style as the oral one he used on radio. Inside Music is an eminently affordable "must have" for the neophyte, collector, or aficionado. It has frequently been reprinted and luckily can still be acquired.
He has also recorded three best-selling compact discs based on his radio programs: The Romantic Piano, Story of the Bells, and Song and Dance. Unfortunately, these recordings are hard to find. At this time, they're out of print, but in the past Amazon has offered them for sale and may do so again. Look for them on the shelves at your local library or order them through your reference librarian. Good luck.
An early version of his book, Inside Music: The Essential Guide to Understanding, Listening To, and Enjoying Good Music, is an exceptionally rare collector's item, a hardcover book dating from 1984. With a price tag approaching $300, you've really got to want this.
---
| | |
| --- | --- |
| | Now Available At Electricka's Theme Products Shop |
---
This web site and its contents copyright 2000 - 2013 Decision Consulting Incorporated (DCI).
All rights reserved. You may reproduce this page for your personal use or for non-commercial distribution. All copies must include this copyright statement.
—Additional copyright and trademark notices—