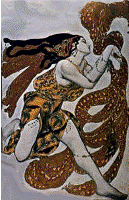 policies—copyright
ETAF and DCI respect and observe U.S. and International copyright law. They strive to make the so-called Fair Use provisions of copyright law apply to material published at Electricka's web site.

Fair Use, as used in connection with copy rights, denotes the rights of the public to use copyrighted materials while at the same time protecting the rights of those who possess the rights to copy.

Especially relevant to copyright questions at Electricka's web site are the following subjects:
Types of creative work protected by copyright.
Duration of copyright protection.
Protection or non-protection of an author's creative ideas.

For information on the above subjects, visit SULAR's page on Copyright Basics FAQ: click here.
Especially helpful to understanding Fair Use at a web site are summaries of Fair Use cases that involve text, art work and audio visual materials, Internet, music, and parody. One of the best ways to understand the principle of Fair Use and how it applies to these categories of the arts is to see examples of cases decided by the courts.
protect yourself from plagiarism
DCI and ETAF want you to feel comfortable and safe when you publish materials at Electricka's web site. Here is some important information, friendly advice, and a few suggestions that may help.
DCI ETAF and DCI cannot and do not assume any responsibility for (or take any measures to) protect proprietary publication rights for materials that visitors submit for publication. Accordingly, you must take all necessary steps to protect these rights if you are concerned about protecting your rights or those of others.
—warning—

take measures to protect yourself and others from plagiarism

Visitors to this web site may be able to use their computers to open, display, download, save, copy, duplicate, print, publish, distribute, and/or modify materials you submit for publication with their computers, or to otherwise modify or manipulate materials you submit for publication, unless you take appropriate steps to restrict their use. This fact applies to most Internet web sites that accept visitor submissions via uploads.

.

There is no need to take steps to prevent visitors from using computers in these ways if you do not wish to protect your proprietary rights or those of others.
Most publications protection issues are matters of common sense. Here are a few simple steps you can take to help protect yourself and others from accidental or deliberate infringement of your publications rights by visitors to this web site. No method is foolproof, but here are some sensible and practical measures available to you:
Add appropriate symbols and statements to your work
Apply ©, ®, ™, symbols and copyright statements, where and as appropriate.

Add a simple statement announcing your claims for publication rights or ownership. For example, add "I, John Doe, the author, retain ownership of this material."
Proprietary symbols and statements can be added to one or more of the following:
A watermark.
A cover page.
A title.
A headnote or footnote on selected body pages.
Use file preparation software to add copyright or other symbols [©, ®, ™, etc.] and copyright statements to your materials before you submit them, or simply type them on.
employ Software file protection features
Use file preparation software and take options that prevent your submitted files from being printed, distributed, copied, or otherwise misused in whole or in part after they are published. If properly employed, these options can protect you whether or not your files are visible on a computer screen or whether or not they can be accessed by clicking a link.
For more information about safeguarding your work using file protection software, see the section called About Computer Programs And Access To Published Information at Electricka's page titled Policies—Information Quality, Accuracy, And Access: click here.
creative commons licenses
A Creative Commons license is a new kind of license aimed at helping authors publish their work online while letting others know exactly what they can and can't do with your work. With a Creative Commons license, you keep your copyright but allow others to copy and distribute your work provided they give you kinds of credit you specify.

You can obtain a Creative Commons license at no cost from Creative Commons at the Creative Commons Web site. When you choose a license there, you can use tools they provide and see tutorials that show you how to add licensed information to your own web site or to protect yourself when you allow publication at a web site hosted by others. At the Creative Commons Web site, you also will find a license application you can out and a list of things to think about.

Visit the Creative Commons web site now: click here.
More at this web site about visitor submissions
See these additional ETAF and DCI policies pertaining to publication rights and obligations:
explore copyright law further
For an excellent rundown and overview on the subject of copyright law, we suggest a visit to SULAIR, the Copyright And Fair Use web site of Stanford University Libraries:
See a rundown and overview on copyright law. Visit the SULAIR web site: click here.
recourse
Within reason, ETAF and Electricka do their best to apply the principles and practices of copyright protection as described above to the material published at this web site. However, questions can sometimes arise because:
Copyright law can sometimes be difficult to interpret. (That's how some copyright lawyers make a living.)
Copyright law is evolving. New technologies such as the Internet and digital duplication are stimulating new interpretations and applications of the law.
Application of copyright law requires vigilance, diligence, surveillance, and supervision. Unintentional mistakes can occur.
Any violation of your publication rights on ETAF's part is purely an accident. If you feel that your personal or corporate copy rights have been violated by material published at this web site, please contact us. We'll do out best to remedy the situation.
—note—

before you contact Electricka about your copy rights

Carefully study all the information about copyright protection you find at the web pages cited on this page before you contact ETAF about a copyright protection problem you feel you have. Make sure you understand and can explain in detail specifically how your publication rights may have been infringed.
ETAF And DCI
This web site is published and copyrighted by Exploring The Arts Foundation (ETAF), a division of Decision Consulting, Inc. All rights reserved. This web site is copyrighted under the laws of the United States and under International laws. No portion may be reproduced in any form by any means, including information storage and retrieval systems, without permission in writing from ETAF or Decision Consulting, Inc., except: 1) private parties may print specific pages from the document for personal use, and 2) a reviewer may quote brief passages in a review. All passages produced by a reviewer must include the above copyright statement.
See these additional copyright and trademark notices: click here.
See the Credits & Sources page for publication credits: click here.
ETAF recommends
Stanford Law Professor Lawrence Lessig has written a book on the subject of copyright law entitled, Free Culture. We paraphrase the author's statement of the book's thesis as follows:
New technologies always lead to new laws, but never have cultural monopolists used the fear created by new technologies, specifically the Internet, to shrink the public domain of ideas. As more and more culture becomes digitized, more and more becomes controllable, even as laws are being toughened. What's at stake is our freedom--freedom to create, freedom to build, and ultimately, freedom to imagine.
Obtain a no-charge downloadable version of Professor Lessig's book, Free Culture: click here.
---
---
This web site and its contents are copyrighted by Decision Consulting Incorporated (DCI). All rights reserved.
You may reproduce this page for your personal use or for non-commercial distribution. All copies must include this copyright statement.
—Additional copyright and trademark notices—
Exploring the Arts Foundation