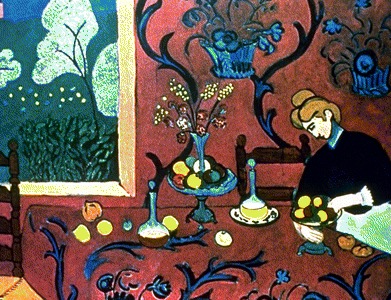 Art Restoration
Here The Muse of Fine Arts considers aspects of the technology and fine art of art restoration.
Availability
This feature is under development. Return here periodically for updates.
About this feature
The Muse defines art restoration as:
The act of restoring, renovating, renewal, revival, or reestablishment of a work of fine art.
A return of a work of fine art to a former, original, normal, or unimpaired condition
Restitution of a work of fine art that has been taken away or lost, or stolen, then recovered.
A work or works of fine art that are restored.
A reconstruction or reproduction of a work of fine art showing it in its original state.
Putting a work of fine art back into a former position or dignity.
Techniques and technology of restoration.
Here The Muse addresses the subject of restoration in all of the above senses.
—note—

about the period of the Restoration

Please do not confuse the restoration of fine art treated in this feature with the Restoration, the reestablishment of the monarchy in England with the return of Charles II in 1660, or with the reign of James II (1685–88). Of course, many restored pieces of fine art date from this period but then, many do not.
---
the Fine Arts Glossary
The Muse Of Fine Arts is pleased to offer this automated glossary of fine arts terminology. It's a bounty of basic information about the fine arts which it presents in a simple, direct, and clear manner. It contains over 500 important terms drawn from a variety of the fine arts, with definitions that are packed with interesting and informative content.
First visit the page called the Fine Arts Glossary, where the glossary is explained. From there, visit the Glossary and look up fine arts words 'til you bust! click here.
---
technical aspects of the fine arts
In their classical definition, the fields of fine art are primarily visual; they include painting, sculpture, drawing, watercolor, graphics, and architecture. Yet today there are more kinds of fine art than every before, many of which mitigate or completely dissolve barriers that in the past restricted the sensory appeal of fine art to the eyes at the expense of the other four senses.
Learn more! Explore the fine arts from a technical point of view: click here.
---
ETAF Recommends
...Coming.
Convert this page.
---
---
This web site and its contents are copyrighted by Decision Consulting Incorporated (DCI). All rights reserved.
You may reproduce this page for your personal use or for non-commercial distribution. All copies must include this copyright statement.
—Additional copyright and trademark notices—
Exploring the Arts Foundation