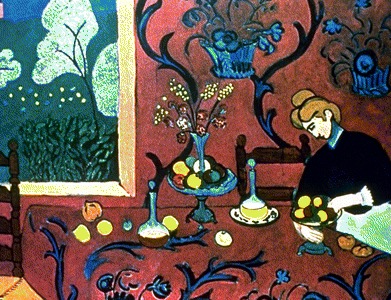 great Fine Arts galleries & museums of the world
The Muse Of Fine Arts welcomes you to Great Galleries And Museums Of The World, the place at Electricka's web site where you can clock into, examine, and explore works of Fine Arts and other objects. Here, you can also explore topics related to museums and galleries such as museum profiles, art conservation, patronage, and the like.
Availability
Sorry, this feature is under development. No virtual galleries or museums are available for you to visit at this time. Return here periodically to check for changes in status.
About This feature
The main purposes of Great Fine Arts Museums and Galleries Of The World are to make works of fine art accessible to Electricka's visitors and to enhance visitor understanding and appreciation of works held in museums, private collections, and other fine art repositories worldwide through examination, analysis, and information gathering.
As a corollary to this objective, The Muse has a number of additional aims of a general nature that are associated with the world of galleries and museums. Chief among these is to explore topics related to great and important fine art museums and galleries and to orient them to what's held where and by whom.
about museums, Galleries, and the Fine Arts
In the modern world, there are many different kinds of museums and galleries. Museums and galleries are not sacred places, and not all museums and galleries are devoted to the muses, to fine art, or even to any form of art. For example, there are museums of natural history, technology, archeology, radio, toys, sports, collectibles, even classic automobiles—the list goes on and on. In a sense, even a planetarium or aquarium is a museum, even the Internet.
Moreover, many museums that are dedicated to one or more of the arts are not dedicated to fine art at all or are not dedicated for fine art exclusively, but merely contain objects of fine art interspersed with other objects; or they may contain wings or sections, each devoted to fine art, along with wings devoted to other kinds of objects. Many fine arts collections are housed in private homes, some even in warehouses.
Clearly, classifying fine arts museums and galleries is a tricky business. When it comes to classifying, The Muse Of Fine Art has taken a broad view of what it means to be a museum or gallery of fine art. When it comes to the fine arts, The Muse stresses inclusiveness rather than its opposite. The Muse defines Fine Arts museums or galleries as anything or anyplace that is a repository of fine art. Museums and galleries that fit this description are not limited to those that specialize in objects of fine art.
About galleries and Fine Art Galleries
A gallery is a roofed promenade, especially one extending along the wall of a building and supported by arches or columns on the outer side.
---
about Muses & museums
Museums and muses are closely related; their history together goes back a long way. Museums are near and dear to the muses. To find out why, visit The Muse Of Mythology's page called About Muses and Museums
---
the Fine Arts Glossary
The Muse Of Fine Arts is pleased to offer this automated glossary of fine arts terminology. It's a bounty of basic information about the fine arts which it presents in a simple, direct, and clear manner. It contains over 500 important terms drawn from a variety of the fine arts, with definitions that are packed with interesting and informative content.
First visit the page called the Fine Arts Glossary, where the glossary is explained. From there, visit the Glossary and look up fine arts words 'til you bust! click here.
---
technical aspects of the fine arts
In their classical definition, the fields of fine art are primarily visual; they include painting, sculpture, drawing, watercolor, graphics, and architecture. Yet today there are more kinds of fine art than every before, many of which mitigate or completely dissolve barriers that in the past restricted the sensory appeal of fine art to the eyes at the expense of the other four senses.
Learn more! Explore the fine arts from a technical point of view: click here.
---
ETAF Recommends
There are a great fine books about the great museums and galleries. Most museums and galleries operate a gift shop where they offer books about their museums and its holdings. they also offer other kinds of arts resources about the Fine Arts in general.
Here are a few that are in the ETAF-Amazon Collection:
...Coming.
---
---
Convert this page.
This web site and its contents are copyrighted by Decision Consulting Incorporated (DCI). All rights reserved.
You may reproduce this page for your personal use or for non-commercial distribution. All copies must include this copyright statement.
—Additional copyright and trademark notices—