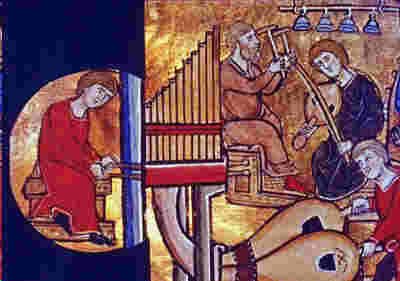 Welcome to Ancient music
Here The Muse Of Music explores music of the ancient world, from the earliest times up to the Italian Renaissance. We include oriental music up to about the thirteenth century. Where music this old is concerned, it's sometimes hard to be precise, even for a muse; so please bear with us.
Current Ancient Music features:
Ancient Music features currently available:
Click one of the features in the above list or click its name in the To Do menu at the right side of this page and it will open.
availability
More Ancient Music features are on the way. Check here periodically to see what's new.
---
ETAF Recommends
...Coming.
---
---
This web site and its contents are copyrighted by Decision Consulting Incorporated (DCI). All rights reserved.
You may reproduce this page for your personal use or for non-commercial distribution. All copies must include this copyright statement.
—Additional copyright and trademark notices—