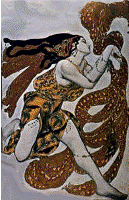 Prizes for games
This section addresses prizes awarded for contributions to the field of games and gaming.
About Prizes for games
Of course, games are about players and playing. Many games are designed to have little or no competitive component, yet for some players and some games, the appeal is largely or entirely competitive.
The notion of competition is inherent in game playing; it's hard to avoid. Winning a game—even a game like solitaire in which a player plays alone—has a competitive element; one plays against oneself or against the deck. Games played between a person and a computer provide another example. In the world of games, one might expect that winning and prizes are important aspects of game playing, and they are.
In this feature, however, The Muse is not addressing prizes given to players for winning a specific game or series of games, such as one might receive for winning a bridge tournament or a crossword puzzle contest. Here, The Muse explores prizes awarded for contributions to game playing as a whole or to a particular type of game. The Muse is addressing awards for creating, conducting, fostering, or otherwise improving games played by others.
Prizes for puzzles are awarded by established institutions and agencies. For historic reasons, each institution has concentrated on a specific branch of literary endeavor and each has adopted a characteristic name for its prize.
Each of Electricka's award features provides:
Summary.
Background and history.
Prize category.
Winner list.
Things To Do.
ETAF recommendations.
Contact information, where available (name of a prominent member, mailing address, email address, link to a web site.
Availability
Sorry, Prizes For Games is under development. Return here periodically to check for new features.
ETAF Recommends
...Coming.
---
---
This web site and its contents are copyrighted by Decision Consulting Incorporated (DCI). All rights reserved.
You may reproduce this page for your personal use or for non-commercial distribution. All copies must include this copyright statement.
—Additional copyright and trademark notices—