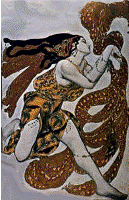 tournaments & contests
Here, Electricka explores what goes on in tournaments and other organized contests that occur in games related to the arts.
about this feature
A game is a competitive activity involving skill, chance, or endurance on the part of two or more persons who play according to a set of rules, usually for their own amusement or for that of spectators.
Games are always competitions for or over something—to be first in a race, to win a prize, to win an argument, dispute, or controversy, to argue for or against something, to contest a controversial question. Even a debate is a sort of game.
Some games—mostly children's games like teeter totter or pastime games like jacks or Solitaire—are so mildly competitive we sometimes have to think twice to identify the contestants and what they are fighting about. (In Solitaire you are playing against yourself or your computer).
Because they are competitive, games can bring out the best and the worst in people.
Homage to the players who risk their all on winning and loosing at an arts-related organized competitive game. Homage to the tournament mangers who make it possible.
Electricka and her muses hereby invite you to share with them their joys and sorrows—their agony and ecstasy—their wins and losses. Join an exploration of their sometimes strange but always exhilarating humanistic adventure stories.
About tournaments and contests
In this feature, Electricka and her muses explore tournaments and other organized contests in the arts.
the american crossword puzzle tournament
The American Crossword Puzzle Tournament is an annual crossword puzzle-solving tournament, perhaps the premier such tournament in the world.
See what it's like to run and compete in a crossword puzzle tournament. Explore tournaments the world of the crossword puzzle as they are played at the American Crossword Puzzle Tournament: click here.
---
Prizes for games
In this feature, The Muse explores prizes awarded for generic contributions to the field and art of game playing—for creating, conducting, fostering, or otherwise improving the games played by gamers other than the award-winner.
Have a competitive spirit?
More explorations of tournaments and contests are on the way. Return here from time to time to see additions to this feature.
ETAF Recommends
...Coming.
---
---
This web site and its contents are copyrighted by Decision Consulting Incorporated (DCI). All rights reserved.
You may reproduce this page for your personal use or for non-commercial distribution. All copies must include this copyright statement.
—Additional copyright and trademark notices—