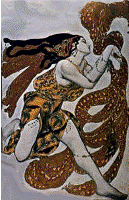 the American Crossword Puzzle tournament
The American Crossword Puzzle Tournament is the name of both an annual crossword puzzle-solving tournament and of the organization that exists to run the tournament. Here, Electricka explores this different and exciting kind of linguistic sporting event; what it's like to run and compete in a crossword puzzle tournament.
About the tournament
No, it's not a wrestling match; neither is it a spelling bee. But a crossword puzzle tournament like this one does contain elements of both. It's certainly more mind-boggling, compelling, and gut-wrenching than any spelling bee you've ever attended—except, perhaps, when you saw your only child compete in one!
how the american tournament is organized and run
The ACPT is held once a year every March. It's reputed to be the oldest and largest U.S. crossword puzzle tournament held anywhere. Members consist of those who organize the event and those who play. The Tournament was founded in 1978 by Will Shortz, editor of The New York Times crossword puzzle feature.
Anyone interested in the agony of defeat or the ecstasy of crossword puzzle fun is welcome. While everyone from experts to amateurs is eligible to compete for the tournament championship, prizes are also awarded to solvers in other skill levels, including rookies. Prizes are awarded in various age and geographical divisions as well. You just have to sign up.
Are you a solver? Why not register to attend the next session? Register conveniently at the ACPT web site: click here.
about will Shortz
Shortz, who founded the Tournament 1978, still runs the proceedings with lots of help from volunteer enthusiasts. Under his auspices, the tournament has been growing and prospering.
See Electricka's biography of Will Shortz. Explore his activities in the world of crossword puzzles and his prominent role in the sub-culture of crossword puzzle competition. Visit Electricka's biography of Will Shortz: click here.
See a bio of Will Shortz at the ACPT web site: click here.
wordplay, the movie
Tournament attendance grew steadily during the first thirty years that the Tournament was held until it reached a figure of about 300 in 2005. It was well established and things were going along really well, but the Tournament was attended primarily by a coterie. Then movie producers decided to film it and things quickly changed. When their movie, called Wordplay, hit the screens in 2006, the Tournament really took off.
Wordplay is a full-length documentary about crossword puzzle tournaments in general and the American Crossword Puzzle Tournament in particular. It was filmed at the 2005 American Tournament competition held at the Stamford, Connecticut, Marriot hotel, where it had been based since its inception. Because of the film's success and notoriety after release in 2006, attendance at the 2007 event skyrocketed to about twice its former size and it had to be moved to a larger venue. It is now held at the Marriott Brooklyn Bridge hotel in Brooklyn, New York, and currently attendance is running about 700. At the time you read this, it may be more.
Explore the nature of the crossword puzzle tournament in general and the 2005 American Crossword Puzzle Tournament in particular. See what it's like to attend a crossword puzzle tournament as seen through the camera lens. Visit the Muse Of Film's movie review of the movie Wordplay: click here.
More about the american tournament at its web site
To explore further, visit the tournament web site. There, you can:
See the upcoming tournament program.
Register online for the next event.
Explore the Tournament's history and past tournaments.
Join the mailing list.
Learn more about Will Shortz.
See the newsletter.
Read about the history of the crossword.
See a copy of the very first crossword and its solution.
See sample puzzles from previous tournaments.
Solve puzzles online.
Buy paper copies of puzzles worked by contestants in past events.
Link to a lots of other useful and informative web sites, books, and other resources.
---
More about the world of crossword puzzles
There's a lot more to know about the world of crossword puzzles and the people who play in tournaments like this one.
Explore the world of crossword puzzles at Electricka's page called Welcome To the World Of Crossword Puzzles: click here.
Solve a Crossword puzzle now
Electricka and her muses offer you a number of arts-related crossword puzzles to solve online at your computer. Some have been constructed by visitors to Electricka's web site, others by ETAF Staff. All are original. Electricka also offers you a collection other kinds of art-related puzzles and different kinds of games to play online.
Electricka's arts puzzles are located at her page called Welcome To Arts Puzzles: click here
You'll find a selection of other kinds of games to play and other diversions by visiting Electricka's page called Arts Games And Other Diversions: click here.
Happy solving!
Publish your original arts-related puzzle or quiz
Electricka hopes that everyone interested in games, from art devotees to neophytes, will create an original arts-related puzzle or quiz; she encourages them to submit their games for publication in these pages.
To encourage visitors to publish their original arts-related puzzles and quizzes, Electricka has declared the Arts Puzzles feature and the Arts Quizzes feature ByLine features. Electricka suggests that you explore the guidelines for these features now.
Submit your arts-related puzzle now at the page called Guidelines For ByLine Contributors—Arts Puzzles: click here.
Submit your arts-related quiz now at the page called Guidelines For ByLine Contributors—Arts Quizzes: click here.
For more information about this and other ByLine features, visit the ByLine page at this web site:
Click the words About ByLines in the ByLine image at the right side of this page or click here.
ETAF Recommends
General reading

There is no one book that covers the American Crossword Puzzle Tournament per se, but several cover the subject in passing. Try:

Gridlock: Crossword Puzzles and the Mad Geniuses Who Create Them, Matt Gaffney.
Crossworld: One Man's Journey into America's Crossword Obsession, Marc Romano.
Cruciverbalism: A Crossword Fanatic's Guide to Life in the Grid, written by Stanley Newman, a prominent constructor with inside connections, with writing assistance from Mark Lasswell

.

Wordplay, the movie

Some who have seen the move in theaters have reported live interaction going on while the movie is underway, with members of the audience calling out answers to puzzle clues before they're worked out on the screen and the like. If this kind of falderal and the big screen turn you on, by all means see the movie in a theater—if you can find it on the circuit. Otherwise, the DVD is a better way to spend your time. It's packed with entertaining and informative extras such as a commentary, interviews with winners and filmmakers, and other bonus goodies.

There's nothing like a companion book to illuminate a movie and vice versa. If The Muse's review of the movie Wordplay interests you or if you see the movie Wordplay itself and get turned on by it, you may want to try exploring the movie's companion book called, Wordplay: The Official Companion Book by Will Shortz.

This book is the companion to the movie. With it you can think inside the box! Solve puzzles from the hit movie, learn to construct your own crosswords, and much more.
---
---
This web site and its contents are copyrighted by Decision Consulting Incorporated (DCI). All rights reserved.
You may reproduce this page for your personal use or for non-commercial distribution. All copies must include this copyright statement.
—Additional copyright and trademark notices—