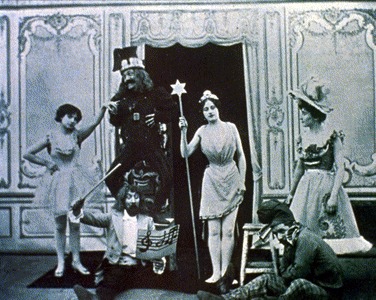 Movie reviews—wordplay
Wordplay is the title of a film about crossword puzzles and crossword puzzlers.
Wordplay is not just funny. It's ingratiating, it's stirring, it's sad, it's glad; it's worthy of your attention. Here, The Muse Of Film presents a review that explains why it's different and special.
About wordplay, the word
In English, wordplay means clever or subtle repartee, verbal wit; it's the act or instance of playing on (or with) words.
Punning is a common form of wordplay. Those who indulge in wordplay are said to perform plays on words.
More generally, wordplay is a literary and narrative technique in which the nature of the words used become part of the subject of the work. Puns, phonetic mix-ups such as spoonerisms, obscure words and meanings, clever rhetorical excursions, oddly formed sentences, and telling character names are common examples of wordplay.
The term has its roots elsewhere than in crossword puzzles—it was coined in 1870, long before the crossword puzzle was invented. Nevertheless, it is a standby of crossword puzzlers, who use plays on words extensively in constructing puzzles. They use the term wordplay to describe puzzle questions that require linguistically indirect or off-the-wall answers.
Linguistically, there are many different kinds of crossword puzzle wordplays, and puzzles exhibit virtually all of them. It's no surprise, then, that the movie Wordplay takes its name from this idea.
About Wordplay, the movie
Wordplay is also the title of a mise en scène depiction which documents the 2005 competition of the American Crossword Puzzle Tournament. It is one of only a few movies about crosswords ever filmed and the only documentary known to the Muse Of Film that offers a vivid, behind the scenes peek into the almost mystically intense subculture that is the world of the crossword puzzle tournament.
The Muse Of Language Arts argues that crossword puzzles are a form of language art; and Wordplay is an example of the art of film documentation which artfully illustrates this point.
In many interesting ways, the act of wordplay and the movie called Wordplay are both typical of that species-specific mentality that marks the stereotypical behavior of the atypical sub-world of the crossword puzzle tournament subculture. It's a fascinating glimpse at what makes puzzle solvers tick—the kind of solvers who are c-r-a-z-y about their sport, so crazy they compete with each other to be first at it. Some people think that they're so c-r-a-z-y they're just crazy.
What can be said about this kind of mentality? In Popular Fallacies IX, That the Worst Puns Are the Best, Charles Lamb wrote:
A pun is a pistol let off at the ear; not a feather to tickle the intellect.
In a way, Lamb's aphorism is a characterization of both the personalities who make up the cast and the movie—it's a pistol let off at the ear. That fact makes it lots of fun as well as a great way to explore the world of crossword puzzles and the people who make it up.
Filmed live, Wordplay is true to life and spontaneous; there's no acting; everyone and everything is genuine. Along the way, you see unrehearsed interviews of the key personalities.
So authentic is it, so good a depiction of crossword puzzle tournament life, the movie has had a major impact on the crossword puzzle community itself.
To get an idea of the difference it's made, note first that annual tournament attendance grew steadily during the first thirty years of its life until it reached a figure of about 300 in 2005. By then, the Tournament was a well-established fixture in crossword-puzzledom and things were going along really well. The contestants were getting along cozily with each other.
But before the movie came along, the tournament had been attended primarily by a coterie of enthusiasts. When the movie hit the screens, things changed.
Before the movie, the tournament had always been held at the Stamford, Connecticut, Marriot hotel; but because of the film's success and notoriety, after its release attendance at the 2007 event skyrocketed to about twice what it had been the previous year.
So overwhelming was the general public's response to the movie, the event had to be moved to a larger venue. It is now held at the Marriott hotel in Brooklyn, New York, and as of 2007 attendance was running about 700.
Not a Hollywood slicker, the movie has the look and feel of a low budget breakthrough; but that doesn't detract one iota from its appeal. It was premiered at Sundance and was good enough to receive four nominations.
more about wordplay, the movie
By the time you read this, Wordplay will be finished doing its round of the movie houses. But it may not be too late to see it! The Muse suggests that you see if you can find DVD copies of it at your regular movie supplier, local library, or at reruns on TV. PBS has included Wordplay in its Independent Lens series and you may still be able to catch it there (see below).
Official web site—You also may not be too late to visit the Wordplay official web site, which has lots of information about the filmmakers, a synopsis in slide show form, trailer, clips, gallery, cast & crew, chief personalities (Will Shortz, Merl Reagle, contestants and other participants, et al.), a few rules of crossword puzzle construction and hints for solvers, an example of a crossword vocabulary, a slide show of photos taken at the tournament, and a few crossword puzzles you can work online.
At the web site, you'll also find information about the DVD edition of Wordplay. The Muse recommends that you visit the web site and scan the list of special features on the DVD to get an idea of what these features contain; compared with the movie edition, they will add happy hours of worthwhile extra information and entertainment.

Explore the official web site of Wordplay, the movie: click here. [Sorry, this web site is no longer available.]
Independent Lens—You may also be able to see a replay of Wordplay at the PBS show called Independent Lens:
Independent Lens is a regular PBS feature that introduces new documentaries and dramas made by independent thinkers, filmmakers, and those who are take creative risks with film. Independent Lens features movies like Wordplay, that come from producers and directors who call their own shots and find untold stories in unexpected places.

PBS reviews Wordplay at its Independent Lens web site. There you'll find coverage of the film, its making, and the film makers. There's also a video preview.

See the Independent Lens web page on Wordplay: click here.
Check the Independent Lens Program Guide for the next playing of Wordplay by PBS. You may get lucky: click here.
Other web sites—Get more information and details about the Wordplay at the Internet Movie Database.
Explore the movie further at the Internet Movie Database Wordplay web site page; see a trailer: click here.
---
more about the american crossword puzzle tournament
Perhaps the American Crossword Puzzle Tournament is the most prominent and interesting of all crossword puzzle tournaments in the U.S. Founded in 1978, it has met every year since then, plenty of time to develop into a subculture of the world of crossword puzzles in its own right.
Explore the world of crossword tournaments in general and the American Crossword Puzzle Tournament in particular at Electricka's page called the American Crossword Puzzle Tournament: click here.
---
Crossword Puzzle personalities
Wordplay presents an entertaining and informative cross section of the personalities who inhabit the underworld of the crossword puzzle tournament. So does Electricka.
Explore the backgrounds of individuals who are or have been brilliant solvers as well as constructors, editors, and publishers. Most or all of these have been contestants at the American Crossword Puzzle Tournament. Many appear in Wordplay.
Electricka invites you to join her in an exploration of denizens of the crossword puzzle tournament underworld. Visit the feature called For And About Constructors, Editors, And Publishers and look for the section called Prominent Personalities. From there you can follow links to pages about crossword personalities: click here.
---
about Electricka'
s

feature called the world of crossword puzzles

Wordplay makes a good supplement to Electricka's pages on the World Of Crossword Puzzles, and vice versa. If you're interested in crossword puzzles, you may want to explore Electricka's feature called the World Of Crossword Puzzles.
Watch the movie Wordplay; then explore the World Of Crossword Puzzles at Electricka's page called Welcome To The World Of Crossword Puzzles: click here.
---
Solve a Crossword puzzle now
Electricka and her muses offer you a number of arts-related crossword puzzles to solve. You can work them on your computer or print them and work them on paper.
Some of these puzzles have been constructed by visitors to Electricka's web site; others by ETAF Staff. All are original and all are about the arts. Electricka also offers you a collection other kinds of art-related puzzles and different kinds of games to play online.
Explore Electricka's arts puzzles feature at the page called Welcome To Arts Puzzles: click here
You'll find a selection of other kinds of games to play and other diversions by visiting Electricka's page called Arts Games And Other Diversions: click here.
Happy solving!
---
ETAF Recommends
Some who have seen the move in theaters have reported live interaction going on while the movie is underway, with members of the audience calling out answers to puzzle clues before they're worked out on the screen and the like. If this kind of falderal and the big screen turn you on, by all means see the movie in a theater—if you can find it on the circuit. Otherwise, the DVD is a better way to spend your time. It's packed with entertaining and informative extras such as a commentary, interviews with winners and filmmakers, and other bonus goodies.
There's nothing like a companion book to illuminate a movie and vice versa. If The Muse's review of the movie Wordplay interests you or if you see the movie Wordplay itself and get turned on by it, you may want to try exploring the movie's companion book called, Wordplay: The Official Companion Book by Will Shortz.
This book is the companion to the movie. With it you can think inside the box! Solve puzzles from the hit movie, learn to construct your own crosswords, and much more.
---
---
This web site and its contents are copyrighted by Decision Consulting Incorporated (DCI). All rights reserved.
You may reproduce this page for your personal use or for non-commercial distribution. All copies must include this copyright statement.
—Additional copyright and trademark notices—