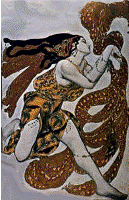 collectorz Databases
Electricka is pleased to direct your attention to the Collectorz family of database management programs. These excellent tools can help you manage your collections of arts-related or other holdings to a degree you may never have thought possible.
At this page, you'll learn about these products and you'll discover how to acquire one or more of them for your personal use.
the collectorz product family
All Collectorz database products operate in basically the same way but details vary because each is designed to handle a specific type of collection.
The Collectorz product line of databases is summarized below. To find out more or purchase any of these products at the Collectorz.com web site, click a product image below and the page for that product will open.
what are they?
Collectorz databases are a user-friendly family of programs for your personal computer that allow you to catalog your collections of books, movies, music, comics, MP3 files, photos, and electronic games. Some databases are available as CLZ apps for your iPhone and iPod Touch.
Electricka's staff use these programs to manage her web site as well as to manage media that are not arts-related. She has chosen to bring them to your attention because she believes that many of her visitors are in a position to enjoy the same kinds of benefits they do.
benefits
These database products put information about your collections at your fingertips. With them, you may be surprised to find that managing your holdings can actually be fun.
They greatly enhance your ability to quickly and easily find, store, and retrieve all sorts of information about the contents of your CDs, DVDs, LPs, audio and video cassettes, books, and other printed materials, as well as to control them physically.
You can find holdings about movies, comics, games, books, music, or photos. You can locate and play MP3 files or see photos stored on your computer.
You can perform simple or complex keyword searches or store them for later use. You can search for performers, composers, authors, titles, or almost any other criterion that's relevant to your interests.
You'll always know where an item you own is located on your shelves or who's borrowed it; you'll know what you paid for it and its present market value, or almost anything else of interest. You'll be able to put items you don't own on your wish list or note who loaned them to you or where you can borrow them.
You might think that cataloging and storing all this information is a chore, but it doesn't have to be because you only enter the data you need. Building a database is a cinch because wherever possible you automatically access the essential information about an item from an online database.
For example:
Use your computer to scan your hard drives for MP3 music or photos.

Just slip a CD into your computer player and your database program will automatically download its title, cover picture, performer, tracks, and any other information available online.

Enter a book's ISBN number and you'll receive a cover picture, review, publish dates, format, and more if it's available online.

If you choose, you can even scan the bar code on an item or the box it came from to retrieve these kinds of information.
benefits to electricka
Electricka brings these products to you through an affiliation with Collectorz.com BV, the company that makes them. When you purchase one of these products, a nominal amount of the proceeds are returned to ETAF to help her achieve her vision for the arts.
For more about Electricka's vision, visit the page called Welcome To Electricka's Web Site and take Electricka's Tour: click here.
—note—

important procedures

Of course, you are not required to purchase anything. However, for Electricka and ETAF to receive a benefit from anything you do purchase, you must visit the page you are now reading and click on any of the above product icons before you visit the Collectorz web site; it doesn't matter which icon you choose. If you follow this procedure, you can purchase any product and Electricka and ETAF will receive credit.

After clicking any of the above icons to visit the Colectorz web site, any purchase you make within 30 days will benefit Electricka even if you return directly to the Collectorz web site in the future without visiting Electricka's web site first.
purchase policies
—policy—

purchases

Collectorz products are sold, supported, and serviced by Collectorz.com, which is solely responsible for sales, after-sales service, products, and product support. All transactions are between you and Collectorz. Electricka and ETAF have no responsibilities to purchasers resulting from their affiliation with Collectorz.
---
---
This web site and its contents are copyrighted by Decision Consulting Incorporated (DCI). All rights reserved.
You may reproduce this page for your personal use or for non-commercial distribution. All copies must include this copyright statement.
—Additional copyright and trademark notices—
Exploring the Arts Foundation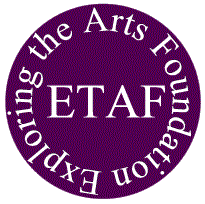 To Do
Explore Collectorz Database Products
---
Learn More Or Buy