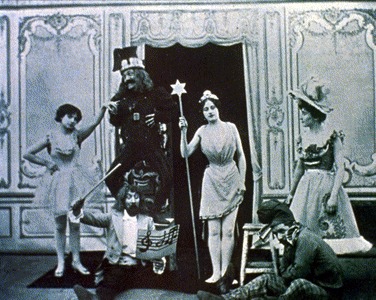 film clips from the muse of film
Because of their excellence and applicability to arts other than film, Electricka and her muses have requested permission from The Muse Of Film to insert some of The Muse's film clips in their own features. Fortunately for us, The Muse Of Film has graciously given them blanket consent to do so.
View film clips used by Electricka's muses:
J'Accuse

During World War I, Abel Gance, the great pioneer French filmmaker, received a commission from the French Army General Staff to make a pro-war propaganda film. Gance hated war and was a stolid anti-war protestor throughout his long life. In a bizarre twist, working under the noses of the French General Staff, he turned the movie financed by them into an anti-war film now known as J'Accuse!

Explore Gance's masterpiece, J'Accuse. See a portion of the famous graveyard sequence at The Muse Of Music's feature called Gone But Not Forgotten, First World War Era: click here.

My Man Godfrey
One of the best examples of how scavenger hunts were portrayed in Hollywood movies of that era is the delightful, superb, 1936 screwball romantic comedy, My Man Godfrey, starring William Powell as Godfrey, the ex-rich-man turned bum who later turns butler, and comedienne Carole Lombard as Irene Bullock, his fabulously wealthy and zany nemesis who falls in love with him.

Explore what life was like in the depression era of the '30s and the role of scavenger hunts in cheering up the downtrodden, as depicted in Hollywood movies. See a portion of the movie, My Man Godfrey at Electricka's feature called Arts Games And Other Diversions, Scavenger Hunts: click here.
Private Snafu

During WWII, before he became famous, Theodore Geisel, today known the world over as Dr. Seuss, author of Cat in a Hat, How the Grinch Stole Christmas, etc., worked on war propaganda in and for the U.S. Army Signal Corps, where he created a cartoon character known as Private Snafu to educate and boost the morale of the troops. Private Snafu appeared in 26 cartoons.

Explore the propaganda side of what WWII was like for the GI by viewing part of Geisel's cartoon, Private SNAFU: Spies at The Muse Of Music's feature called Gone But Not Forgotten, First World War Era: click here.
---
ETAF Recommends
...Coming.
---
---
This web site and its contents are copyrighted by Decision Consulting Incorporated (DCI). All rights reserved.
You may reproduce this page for your personal use or for non-commercial distribution. All copies must include this copyright statement.
—Additional copyright and trademark notices—
Exploring the Arts Foundation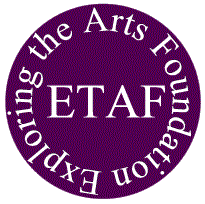 To Do
See The Film Clips Of Your Choice