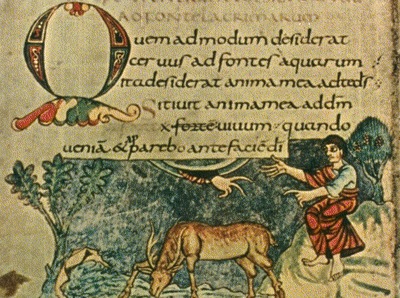 about Latinisms
Want to quickly and easily check the translation of a Latin term? Look no farther.
the Muse'
s

latin resources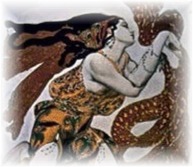 Everyone encounters Latin words, phrases, expressions, or acronyms at one time or another. Those without Latin training have two unsatisfactory alternatives: 1) guess at a meaning, or 2) resort to a reference such as a Latin-English dictionary, which can be inconvenient, cumbersome, and distracting.
The Muse Of Language Arts offers you a number of Latin resources that can help you any time and anywhere you need to look up a Latin reference. The Muse sincerely hopes that the Latin resources you find at this feature will help mitigate these discomforts.
Look up a Latin word or expression in The Muse Of Language Arts Table of Latinisms now: click here.
why latin?
Latin may be hard to learn; it may be technically classified as a dead language; but it is still pervasive and important. Why?
Latin is the source of living and modern Romance languages—French, Spanish, Italian, Portuguese, Rumanian, Provençal, Catalan, Rhaeto-Romanic, Sardinian, and Ladino. And beyond that, Latin is the root and origin of an amazing number of English words and words in other non-Romance languages. Knowing a little Latin can help you navigate English and will earn you no few mileage points in these other languages, as well.
Many feel that Latin is interesting in its own right, even for non-scholars—interesting linguistically as well as culturally. In addition to its "romantic charms," knowing a little Latin can help you in many everyday, practical ways—homework, general reading, literature, poetry, crossword puzzles, medical prescriptions, legal terms, history, the classics, liturgical, and more. And Latin mottos and slogans are still very much with us.
Explore Other Places at Electricka'
s

web site where knowing a little latin comes in handy

Check out these specific places at Electricka's web site where knowing a bit of Latin may come in handy:
---
explore Other latin Resources at Electricka'
s

web site

Discover other Latin resources available to you at Electricka's web site.
Visit The Muse Of Language Arts page called Latin Resources: click here.
---
ETAF Recommends
ETAF recommends these Latin dictionaries, phrase books, books of quotations, items for kids, instructional materials, and even a lexicon for gardeners.
---
---
This web site and its contents are copyrighted by Decision Consulting Incorporated (DCI). All rights reserved.
You may reproduce this page for your personal use or for non-commercial distribution. All copies must include this copyright statement.
—Additional copyright and trademark notices—