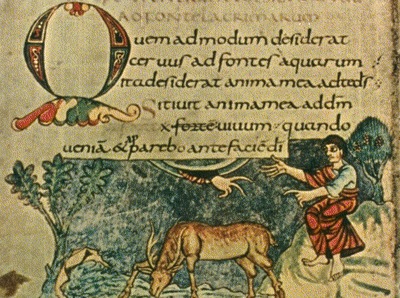 Latinism Of The Day
Each day The Muse Of Language Arts publishes a new Latin word, phrase, or expression and its English equivalent.
Today'
s

Latinism of the day

—about this feature: click here—
---
about this feature
The profit in knowing Latin?
Latin can be interesting, fascinating, and even funny.
Learn Latin and you learn no small amount of English. Learning one Latin term every day is an easy way to pick up a little Latin at a pace that facilitates absorption.
The ancient Romans spoke it, and they had a lot of worthwhile things to say.
---
Publish your own arts tidbit
Arts tidbits are created by Electricka's visitors or ETAF Staff.
Electricka invites you to submit your own Arts Tidbit Of The Day for publication here. So long as it's compatible with Electricka's guidelines, it doesn't matter whether it's been published before or whether you write it especially for this feature.
To find out more or to submit your work, consult Electricka's page called Guidelines For Arts Information Contributors—Arts Tidbit Of The Day: click here.
To encourage you to write and submit your own original arts tidbit, The Muse has declared Arts Tidbit Of The Day an Arts Information feature.
For more information about this and other Arts Information Features, visit the Arts Information page at this web site: click here.
---
explore Other latin Resources at Electricka'
s

web site

Discover other Latin resources available to you at Electricka's web site.
Visit The Muse Of Language Arts page called Latin Resources: click here.
---
ETAF Recommends
ETAF recommends these Latin dictionaries, phrase books, books of quotations, items for kids, instructional materials, and even a lexicon for gardeners.
---
---
This web site and its contents are copyrighted by Decision Consulting Incorporated (DCI). All rights reserved.
You may reproduce this page for your personal use or for non-commercial distribution. All copies must include this copyright statement.
—Additional copyright and trademark notices—