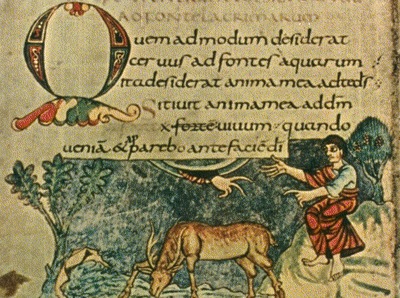 Portmanteau word of the day
Each day The Muse Of Language Arts introduces and explores a different portmanteau word. See it here.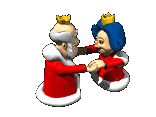 today'
s

portmanteau word

—about this feature: click here—
---
about this feature
A portmanteau word is a word formed by combining the sounds and meanings of two different words to form a brand new word with a different but similar sound and a different but similar meaning—for example, slithy, from lithe and slimy; chortle, from chuckle and snort.
Portmanteau words are a lot like the dancing king and queen above. They start as two individuals who circle around each other until eventually they become a couple. It's a simple idea, but there's a whole lot more to know and enjoy.
---
about portmanteau words and The Muse'
s

portmanteau words table

The Muse Of Language Arts is pleased to offer you an exploration of portmanteau words and a rapidly growing searchable and sortable table that contains well over a hundred portmanteau words.

—click Humpty to learn more about portmanteau words and the table of portmanteau words—
Visit The Muse's Table of Portmanteau Words now
Happy "Word Carrying!"
---
Publish your own portmanteau word at the portmanteau word of the day feature and in the portmanteau words table
Electricka invites you to submit your own portmanteau word for publication in this feature, Portmanteau Word Of The Day.
Portmanteau words are published in Portmanteau Word Of The Day by publishing them in The Portmanteau Words Table. When you publish your portmanteau word in the Portmanteau Words Table, it appears in both features.
To find out more or to submit your work, consult Electricka's page called Guidelines For Arts Information Contributors—Portmanteau Words Table: click here.
To encourage you to send write and submit a portmanteau word, The Muse has declared Portmanteau Word Of The Day an Arts Information feature.
For more information about this and other Arts Information Features, visit the Arts Information page at this web site: click here.
---
ETAF Recommends
See ETAF's recommendations for sources of information about portmanteau words at The Muses Of Language Arts' page called Portmanteau Words: click here.
---
---
This web site and its contents are copyrighted by Decision Consulting Incorporated (DCI). All rights reserved.
You may reproduce this page for your personal use or for non-commercial distribution. All copies must include this copyright statement.
—Additional copyright and trademark notices—