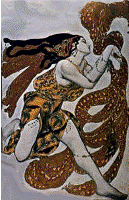 Welcome to Quote of the Day
Each day Electricka and The Muse Of Language Arts jointly present a quotation of note.

Today's Quote
—about this feature: click here—
---
about this feature
Each day Electricka and The Muse Of Language Arts jointly present a quotation of note.
Most of these quotations presented here are not about the language arts; many are not about the arts at all. Most have not been coined by authors, professional writers, or others specializing in language or linguistics. Some of these quotations are not even properly formed from a grammatical or semantic point of view. But all of the quotations in this feature have this in common: they all consist of thoughts, ideas, and information expressed in a language. Thus they are offered to you here under the auspices of The Muse Of Language Arts.
All of the quotations that appear here have been submitted by Electricka's visitors or by ETAF Staff. Some have been coined by Electricka's visitors, but the majority have been devised by third parties having no direct contact with Electricka.
When known, a quotation's author and the circumstances of its birth are stated. But many quotations are anonymous and are part of our universal cultural heritage. In cases like these, a quotation's source or circumstances of birth may be obscure, lost, or totally forgotten.
Quotations play a vital role in society in virtually all cultures around the world. Many of those quoted here have become idioms or accepted social metaphors for expressing an idea; they have become ingrained in our languages and mindsets. Many of them have made so great an impact on us individually or culturally, they have attained the status of a traditional saying, one that appears in everyday usage and that is familiar to everyone.
Visit The Muse Of Language Arts feature called Saying Of The Day for quotes like these. It presents sayings of all kinds, including sayings with and without an identifiable author or origin: click here.
---
Publish your own quote of the day
Electricka invites you to submit your own Quote Of The Day for publication here.
Find out how to submit a Quote Of The Day for publication here. Consult Electricka's page called Guidelines For Arts Information Contributors—Quote Of The Day: click here.
To encourage you to write and submit your own original essay on this subject, The Muse has declared Quote Of The Day an Arts Information feature.
For more information about this and other Arts Information Features, visit the Arts Information page at this web site: click here.
---
---
This web site and its contents are copyrighted by Decision Consulting Incorporated (DCI). All rights reserved.
You may reproduce this page for your personal use or for non-commercial distribution. All copies must include this copyright statement.
—Additional copyright and trademark notices—