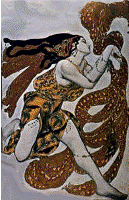 Guide To Navigation—Alerts
Alerts are notices that inform you about things you should know. They are graphical in nature. Because they are important, they are are designed to call attention to themselves.
Kinds of alerts and their purpose
You may already have encountered one or more alerts on other pages of this web site on your way to visiting this page.
There are seven kinds of alerts, each with a unique purpose:
Email—Lets you know that you can send email of the kind identified in the alert.
Form—Lets you know that you can submit a form of the kind identified in the alert.
Navigation—Lets you know that you can navigate to a new location (page). Informs you about a navigation principle or procedure..
Note—Gives you information about something worth remembering.
Tip—Gives you an idea of information that may be useful.
Warning—Gives you information about something to avoid or watch out for.
Notes—Reminders, things to keep in mind in order to get the most from something.
Policy—Informs you about how ETAF treats or handles a sales, service, technical, or other issue.
design Principles
Each alert is:
Unique in appearance.
Colored to attract your attention.
Easy to distinguish from other alerts because it has a unique color.
Easy to interpret because it has a format that is similar to all other alerts.
Easy to decipher (as to purpose) because it bears an imagine that is suggestive of its purpose.
Format and color coding
Below you will find generic graphical designs for each kind of alert. A specific alert is distinguished from other specific alerts by the text that replaces its title or body text and by any optional graphical elements that it may bear.
tip
Note
Warning
—warning—

title

Body text.
Navigation
Email
Form
policy
---
---
This web site and its contents are copyrighted by Decision Consulting Incorporated (DCI). All rights reserved.
You may reproduce this page for your personal use or for non-commercial distribution. All copies must include this copyright statement.
—Additional copyright and trademark notices—