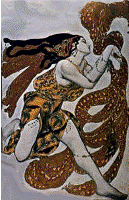 Guide To Navigation—Right Column Menus
Most pages at Electricka's web site display one or more boxes that contain hyperlinks to other pages in a column located on the right side of the page near the top. For example, there are several prominent links in the boxes on the right side of Electricka's home page and there are Right Column menus on the page you are now visiting.
These boxes and the links they contain are referred to as Right Column menus. These menus and the links they contain have various functions. For example, a link may take you to another page that:
Contains information that is relevant to the one that contains the link.
Is related by subject or topic to the one that contains the link, but different.
Is part of a continuing exploration you are making on a specific topic.
Contains the next increment of a multi-part page.
Contains a page you are working on in conjunction with the page that contains the link. For example, if you are filling out a form located on one page and the instructions for filling out the form are located on another page, you may want to navigate back and forth between two the two pages to check instructions several times until the form is completely filled in. The links in each of the Right Column menus on the two pages facilitate back-and-forth navigation.
—tip—

Effective use of Right column menus

To facilitate navigating back and forth navigation between pages that have closely related subject matter, when you click a link in a Right Column menu look for a related link in the Right Column menu on the page that appears. It may link you back to the page you just came from or it may help you advance to another relevant page.
---
---
This web site and its contents are copyrighted by Decision Consulting Incorporated (DCI). All rights reserved.
You may reproduce this page for your personal use or for non-commercial distribution. All copies must include this copyright statement.
—Additional copyright and trademark notices—
Exploring the Arts Foundation